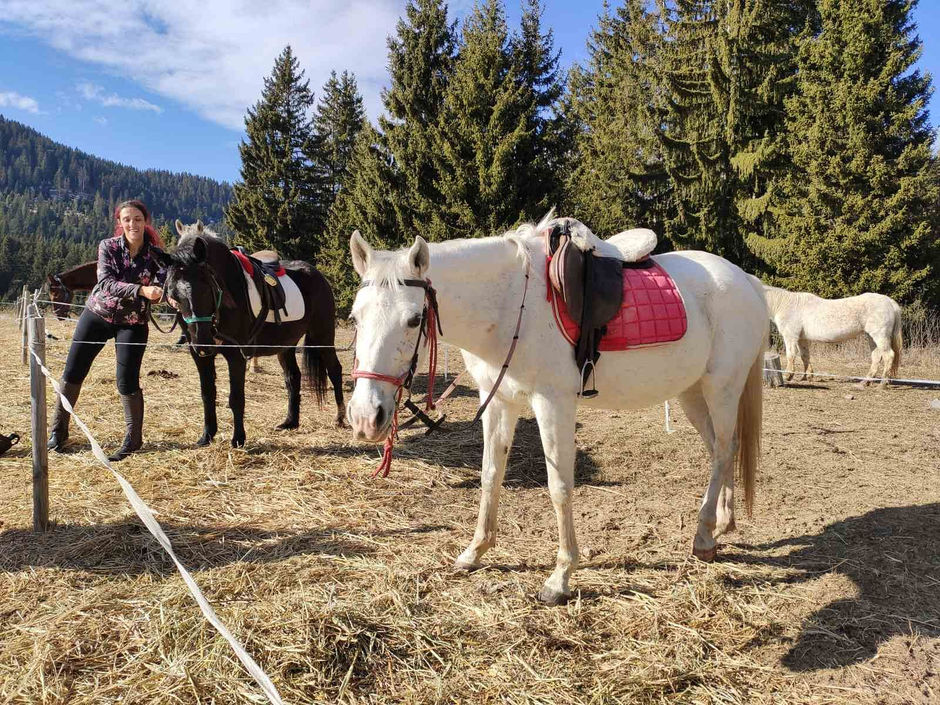 If you've always wanted to travel to the Black Sea, look no further! On this tour, lasting three days, you'll get a first-hand look at what makes the Bulgarian coastline so remarkable. The journey kicks off at Kavarna. Your tour operators will go over the itinerary and get you familiar with the horses before departing. The difficulty of the tour is considered Moderate. It's suitable for all beginners; however, riders should expect some physical activity throughout the trip.
During the ride along the coast, you'll witness some of the country's most beautiful destinations: Bolata and Yailata. Bolata is one of the country's top beaches and for good reasons. It has a charming cove surrounded by towering rust-colored cliffs. Since it's a bit more tucked away than other beaches, you won't have to worry about bustling crowds intruding on the serenity. Hop in the water for the swim of a lifetime!
Just north of Bolata is Yailata, a fascinating archaeological reserve made up of a dramatic seaside ledge spanning 300 decares. The reserve is famous for the cave city, featuring 101 cave dwellings within the cliffs that date back to the 5th century B.C. You'll have the chance to explore these beautiful cliffs and the other archaeological sites found in the reserve.
No need to worry about breakfast, lunch, and dinner because this tour will provide all of that and more for you. Your two nights along the northern Black Sea coast will be spent in comfortable guest houses to make sure you're fully rested for the next day's adventure.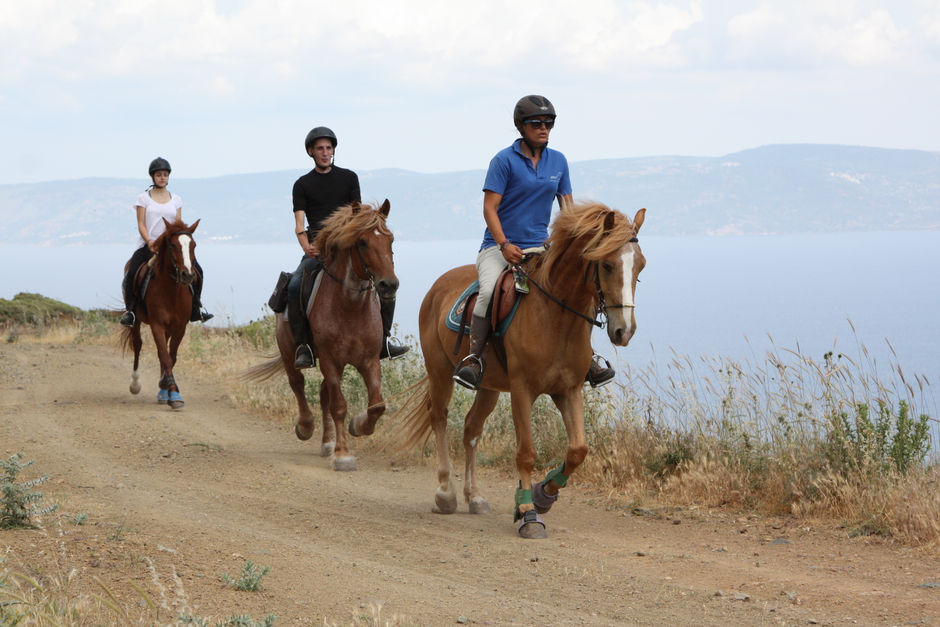 When you think of Greece, it's impossible to not imagine its mesmerizing seascapes and rocky hills. So, why not take a week-long luxury horseback riding experience through Lesvos, one of the country's picture-perfect islands? This tour will require physical endurance but zero prior riding experience. As long as you're comfortable with seven days of riding and exploration, you're in for a real treat!
The six nights of the trip will be spent at Bella Vista Hotel, a gorgeous facility right along the sparkling blue water. It will act as the headquarters, where you'll depart each day for an adventure in the surrounding area. No matter how long of a riding day you have, feel relieved that there's a wonderful pool and plush mattress waiting for you.
On this tour, you'll get to see some of the island's most beautiful and fascinating destinations. Each day, you'll start in Molyvos, where the hotel is located. The village is known for its gorgeous old Turkish-style homes and quaint nearby fishing harbor. The nature around Molyvos is teeming with wildlife to spot, such as sheep, goats, eagles, foxes, horses, and much more. As you ride to the various destinations, it's all but guaranteed you'll have a great view of the wildlife.
Some of the destinations the tour travels to include the historic villages of Petra and Sk. Sikamania, archaeological sites of ancient watermills, the Molyvos Racetrack, and the area's best beaches. By the end of the trip, you will have galloped along breathtaking seascapes and even trotted in the water with your horse.
So, if you want to experience one of Greece's most stunning islands in a unique way, this tour of horse riding on the beach in Europe is a no-brainer!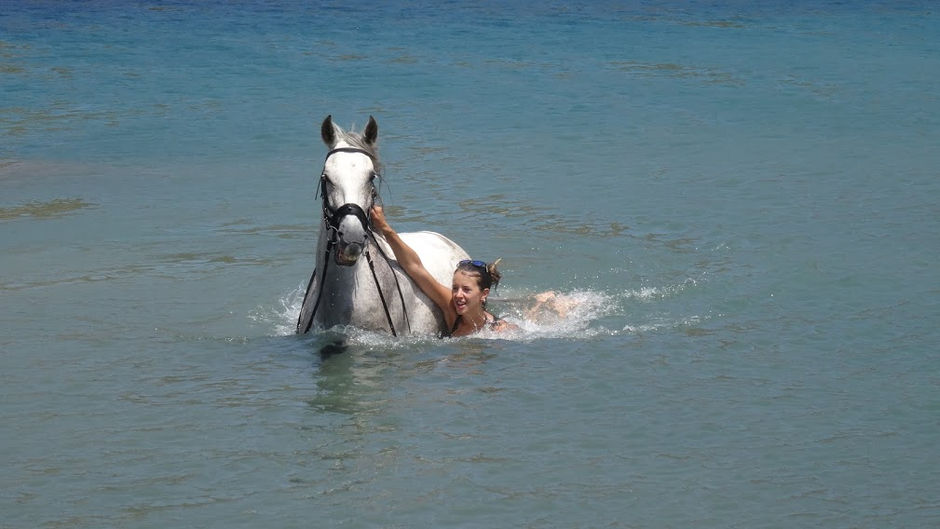 Experience one of the top coast horse riding holidays in Europe along Spain's marvelous seascapes. Signing up for this Pyrenees to Costa Brava adventure will introduce you to a vast, fantastic region that few get to experience. The trip is a week long, so it's important that riders are in good physical shape; however, no prior riding experience is required.
The trip starts at Girona, a medieval city in the highlands of the Pyrenees. Girona is a sight to behold. Its architecture dates back more than 1,000 years, and you'll have the chance to see a stunning basilica, cathedral, and the old Jewish Quarter. From the city, the tour enters a gorgeous mountain region before entering the verdant forest known as Alta Garrotxa. Enjoy crossing rivers, passing through gorges, and bathing in natural bodies of water.
After experiencing various lakes, vineyards, and medieval villages, your group will at last arrive at the coast. On the golden sand, your guide will lead you to wonderful fishing villages and pristine beaches. For one of the nights, you'll stay in the old city center of Llança, where there are over 23 beaches within walking distance. Then, on the second to last day of the adventure, it's time to charge down the coast to a lighthouse before venturing to a village where famous artists like Pablo Picasso and Salvador Dalí used to meet.
For those who are interested in coast horse riding in Europe that also offers a cultural experience, this Pyrenees to Costa Brava trip is as good as it gets!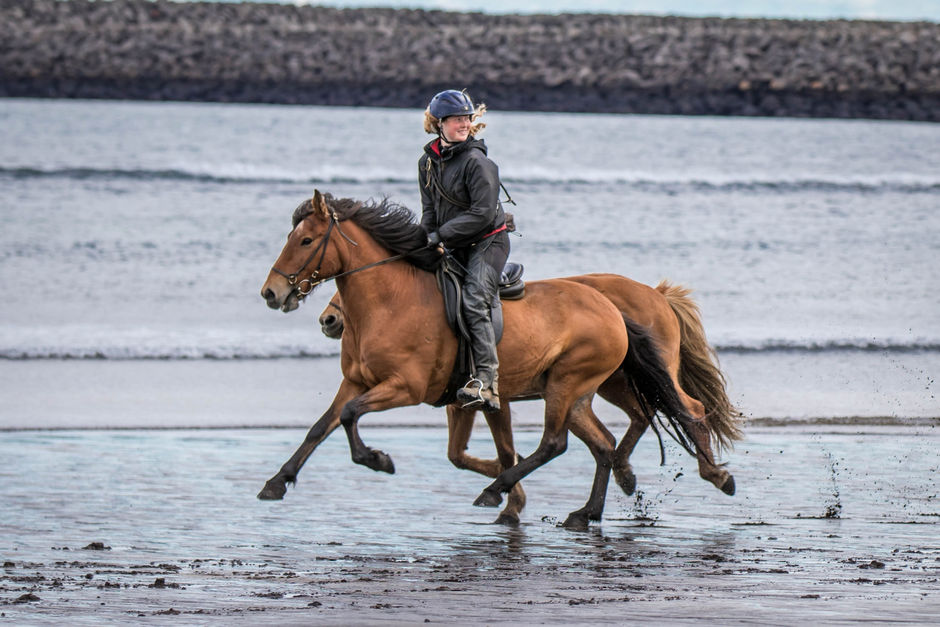 Did you know that Iceland is home to some of the best horseback riding vacations in Europe? Not only will you be on top of a beautiful Icelandic horse, but you'll also be able to get beyond the tourist trail to the country's hard-to-reach destinations. If that sounds good to you, then this volcano and beach ride needs to be on your to-do list!
The first half of the tour is dedicated to traversing breathtaking volcanic mountains. During the journey, you'll ride through the Valley of Horses, where jagged cliffs border a verdant field, and along Thingvallavatn, Iceland's largest lake. At every turn, there will be another remarkable piece of nature to appreciate, from forests to hot springs to waterfalls. And, of course, you'll have views of the epic Hengill Volcano.
At the end of the trip, you'll trot onto a spectacular beach along the North Atlantic. From the shores, the volcanic mountains and green hills create a type of scenery you won't see anywhere else–no other tour of beach horseback riding in Europe can offer anything quite like it.
This tour is suitable for all skill levels. First-timers will be more than comfortable on the well-behaved Icelandic horses and calm hiding trails. For the four nights of accommodation, you'll have your choice between a cozy guesthouse or a beautiful hotel. Whichever you choose, you're in for great nights of sleep!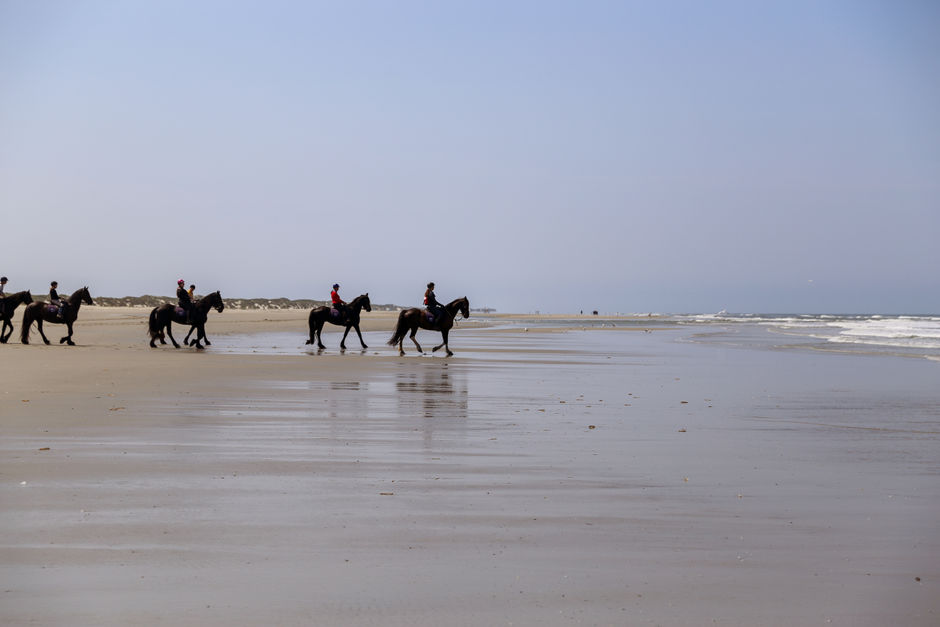 Ahh, the Netherlands! The country is best known for the bustling city of Amsterdam, but its coasts and islands aren't something to overlook–not even close. In fact, just off the shores of the mainland is Terschelling Island–a hidden gem with a vibrant community, fascinating story, and serene beaches. And the best way to experience it is on this five-day horse-riding adventure!
Throughout the trip, you'll stay in the comfort of a cozy apartment furnished with everything you need for a lovely stay. After you've had a day to rest, it's time to gallop. Typically, there will be a riding session in the morning and evening at various locations. The tour organizes all of its routes with the Dutch organization of forestry and the management of nature reserves. In fact, the Wadden Sea, where the island is located, is considered a UNESCO World Heritage site for its diversity and unique ecosystems. Some days, you'll be guided into lush woods, through cranberry fields, over sand dunes, and across the widest beach in Europe.
One of the most interesting attractions of this tour is the Drenkelingenhuisje–crazy name, right? In English, it translates to the Drowning Man House. As the name suggests, the building was constructed in 1863 to provide refuge for shipwreck survivors. Luckily, you'll just be observing the structure instead of using it for safety.
During the last excursion of the trip, your group will ride back without a saddle. It's the ultimate way to connect with your horse and experience a new style of riding. So, get ready for some epic coast horseback riding in Europe when you book this tour!
Final Thoughts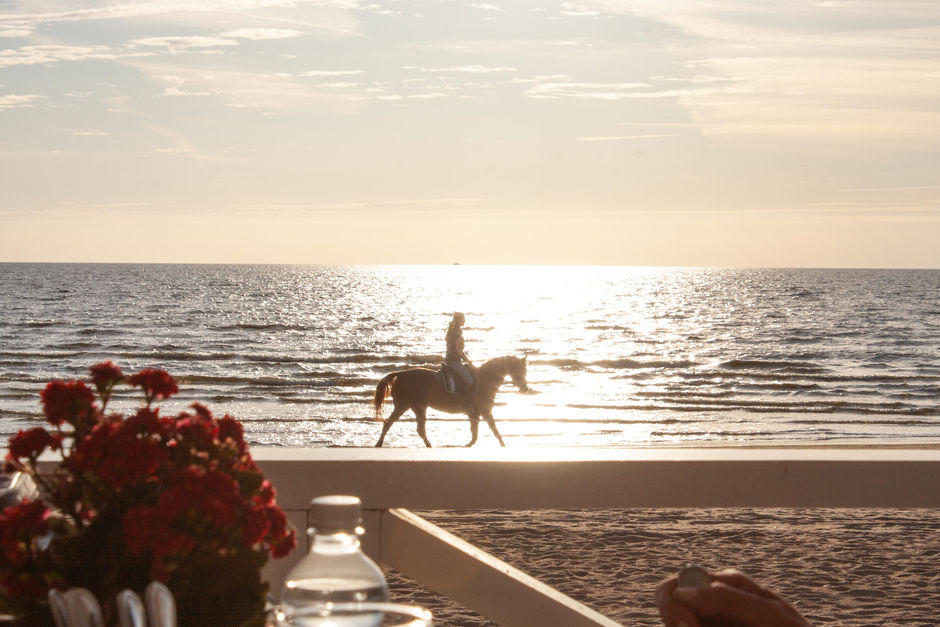 When it comes to horseback riding vacations in Europe, you have a lot of options. But don't settle for any old holiday. Choose from one of these five-star experiences or another tour from our extensive catalog to make sure you have the trip of a lifetime! Whether you're looking for something a bit easier or a bit more adventurous, we've got something here for everyone. When you finish the trip, you'll wonder why you hadn't gone horse riding on the beach in Europe sooner!