About Us
Welcome to Horse Tours Club!
We offer a unique opportunity to explore the world on horseback. Our club provides worldwide horse riding holidays and sells them directly from the organizers, without any markups. All our organizers are verified to ensure the best possible quality of service and safety of our customers.

Who we are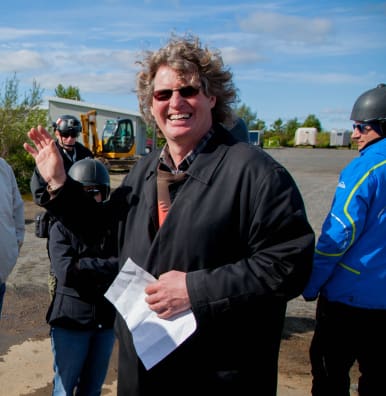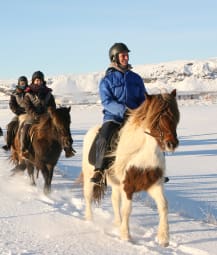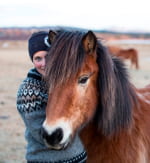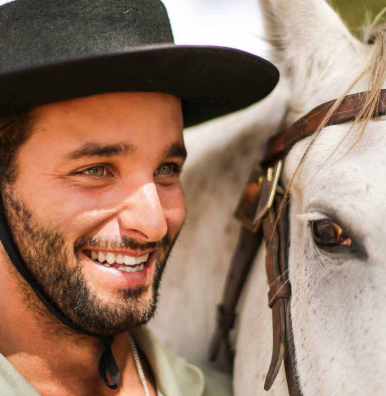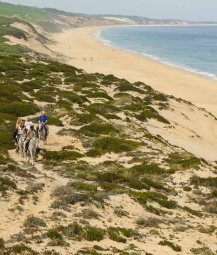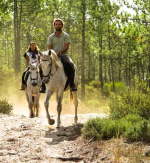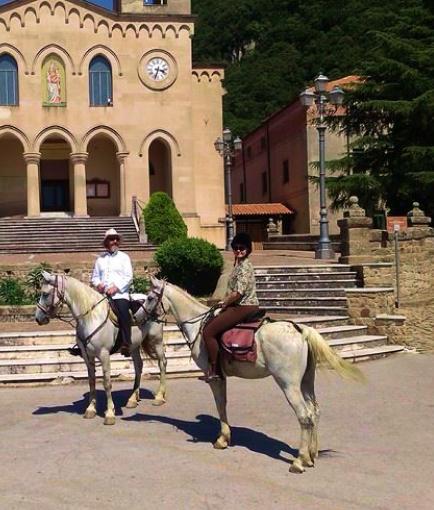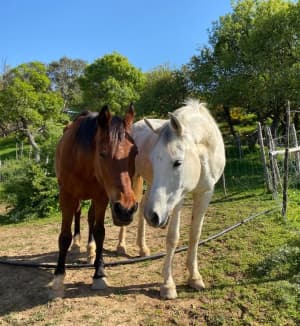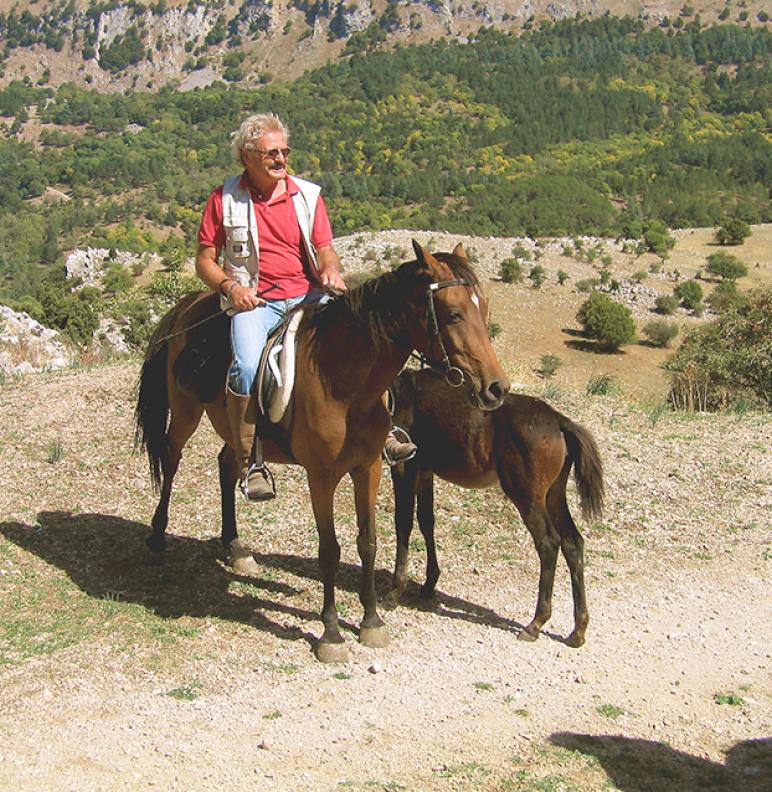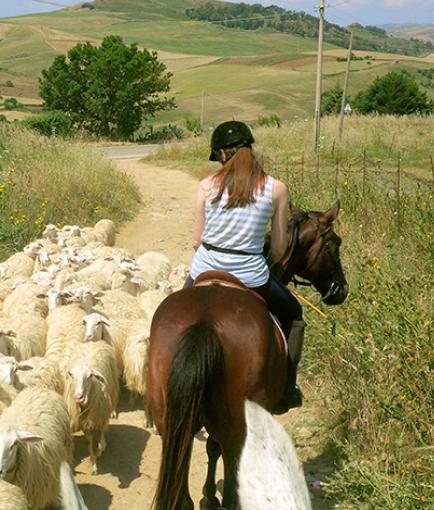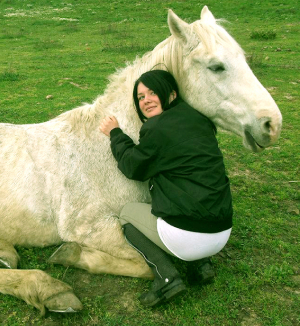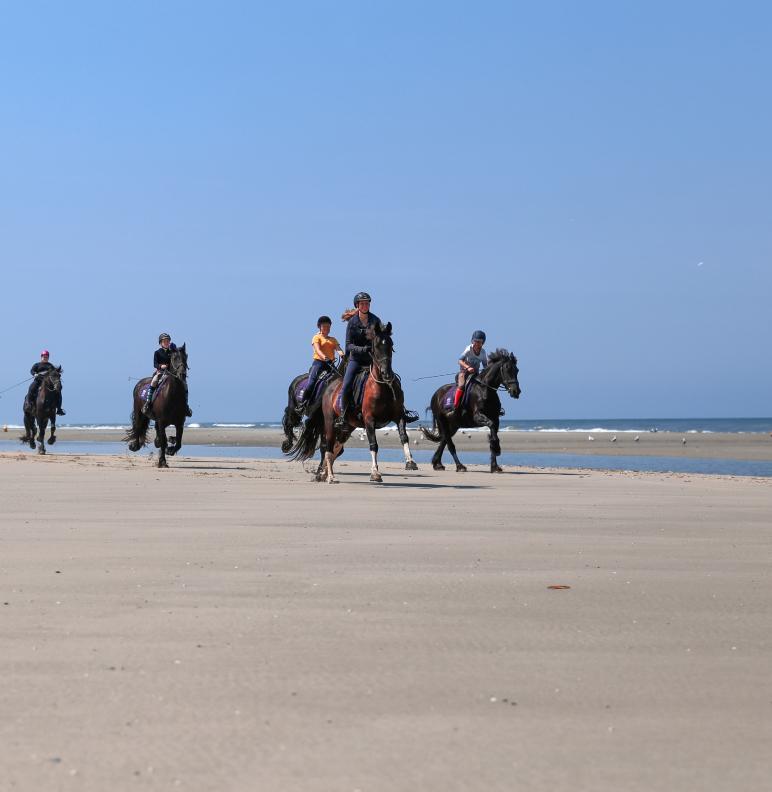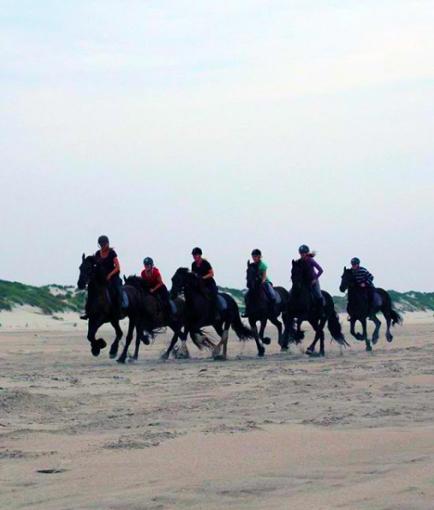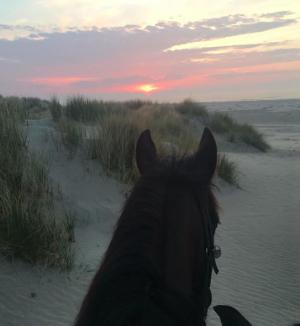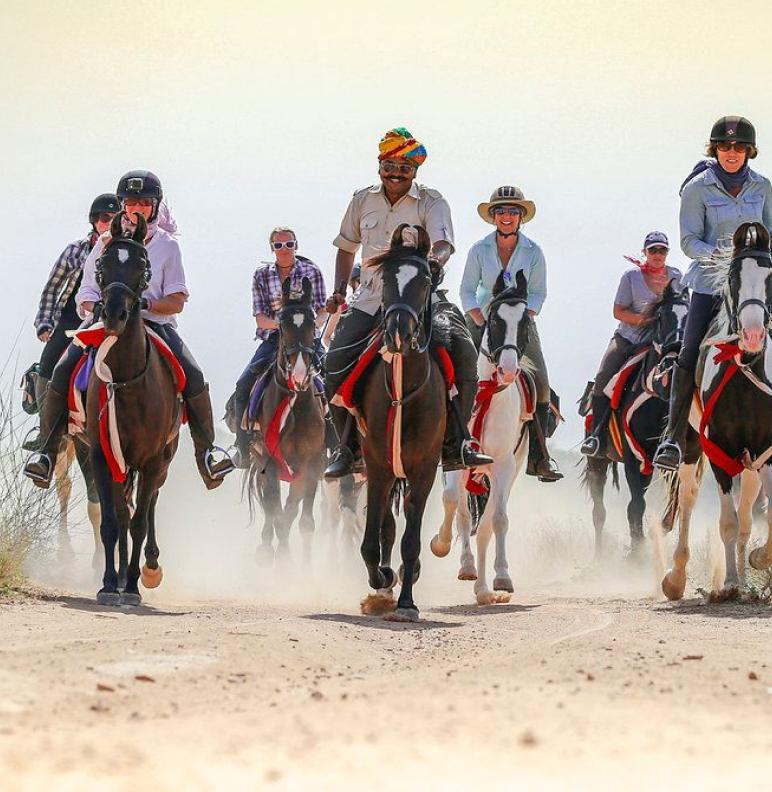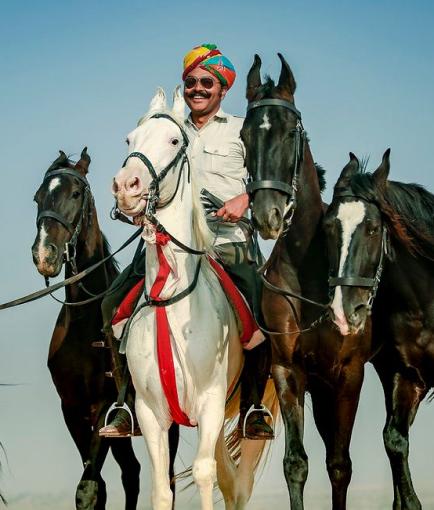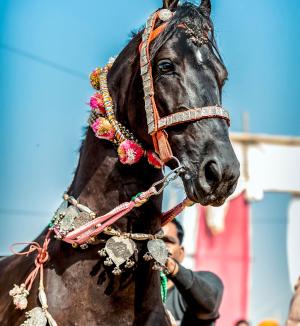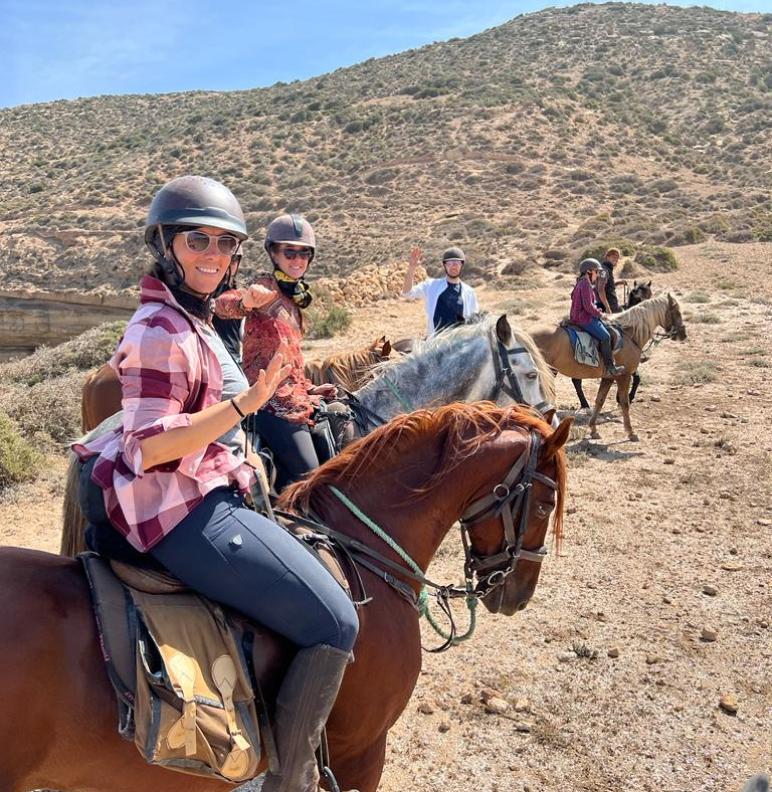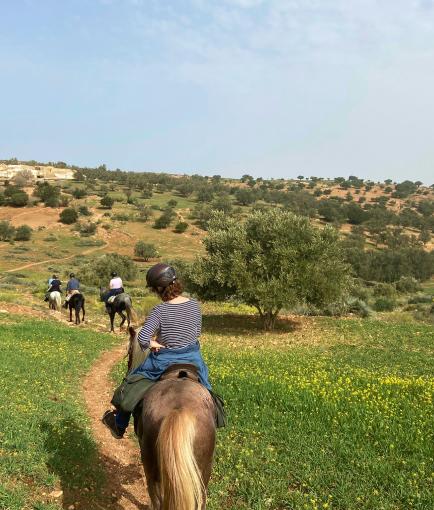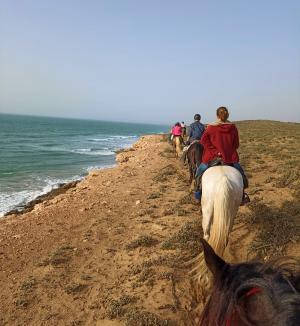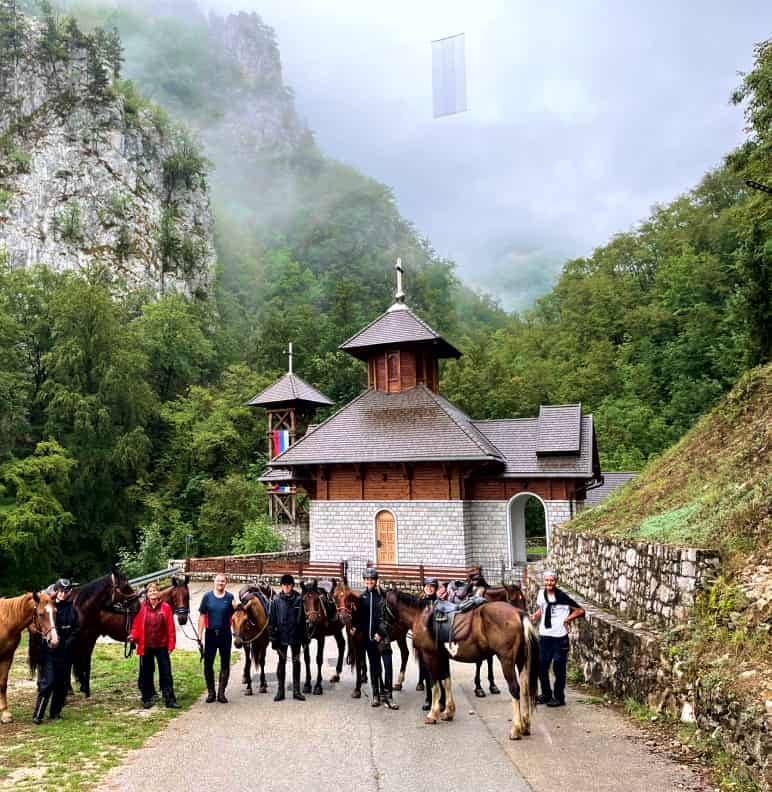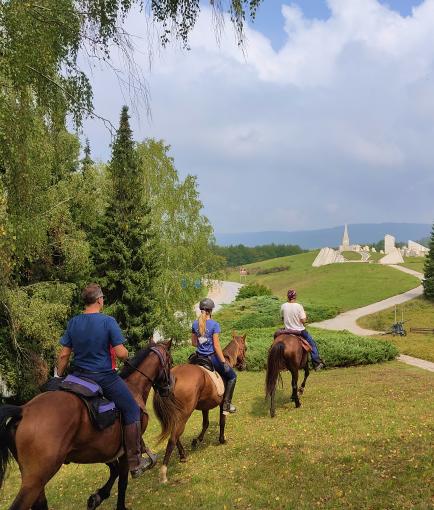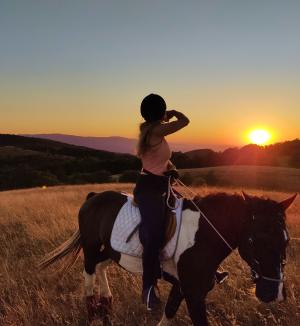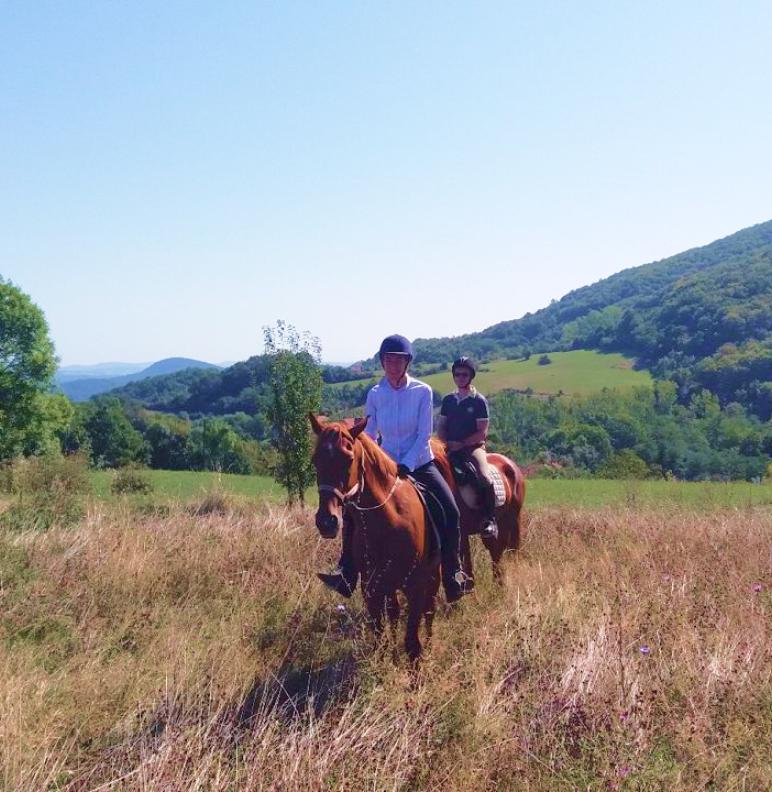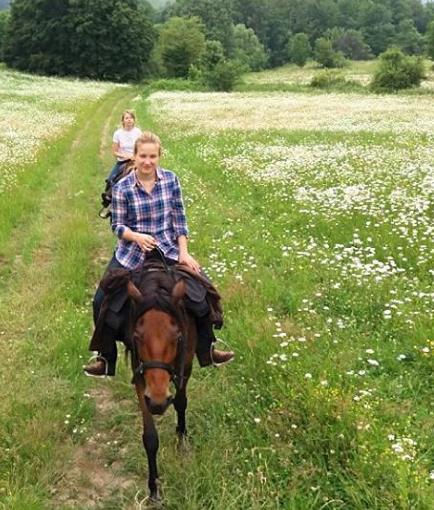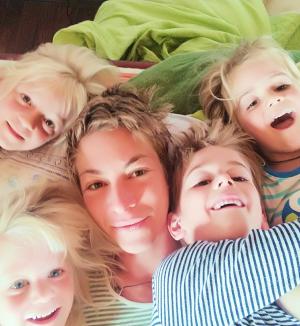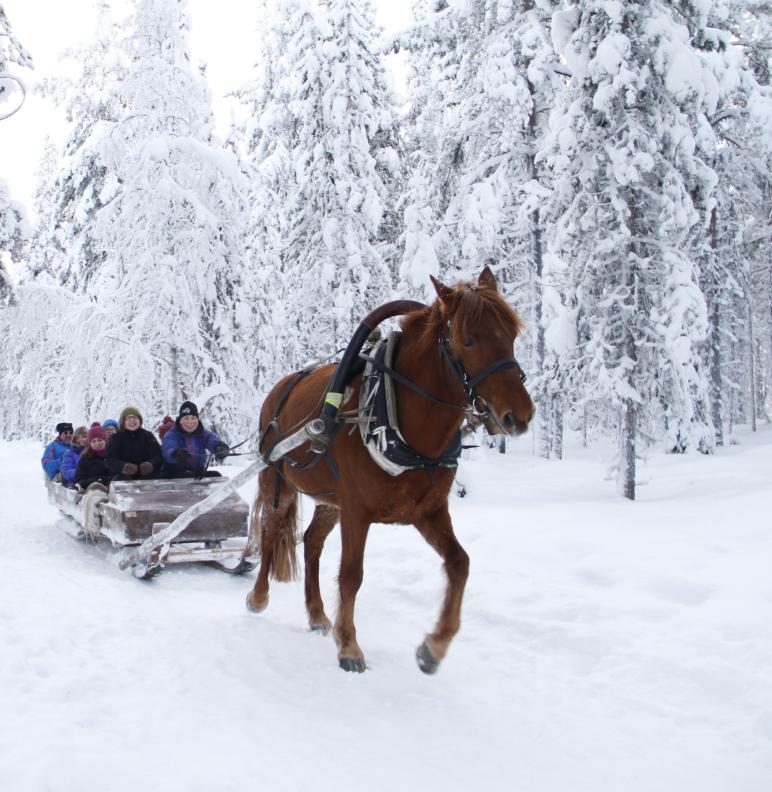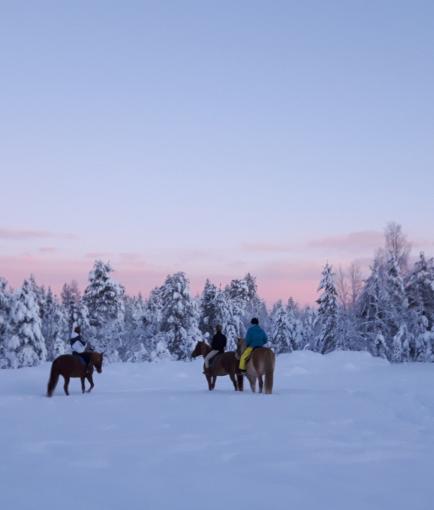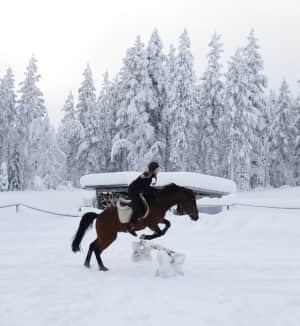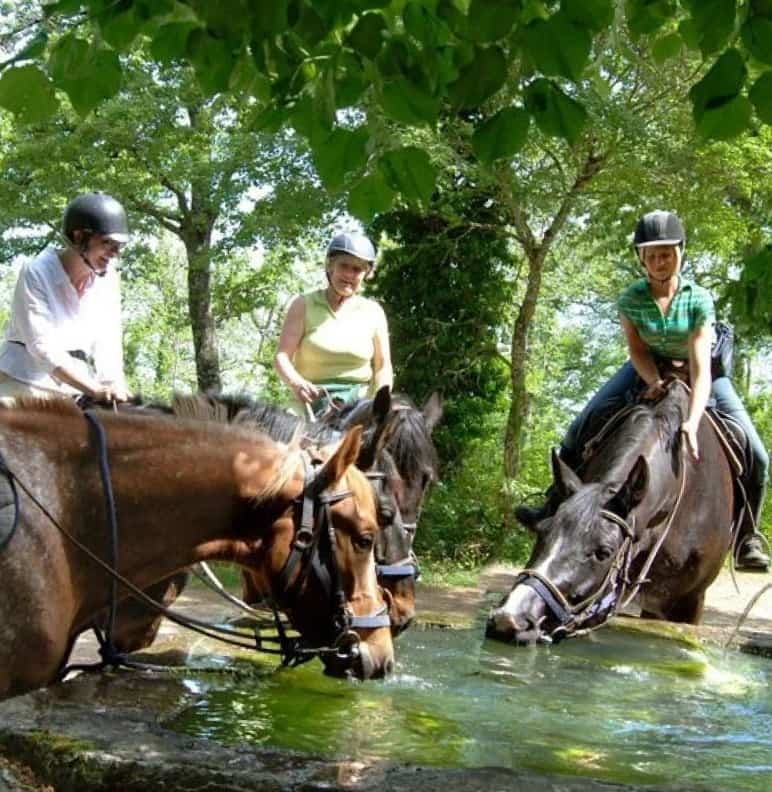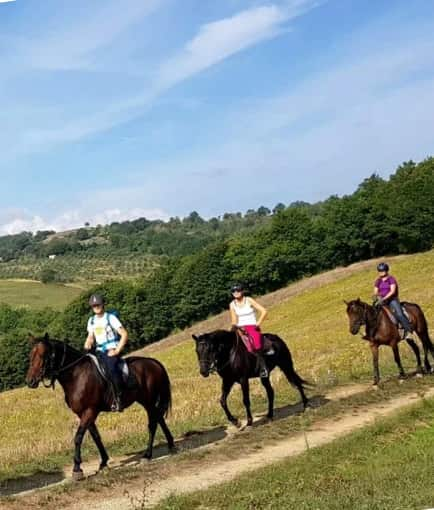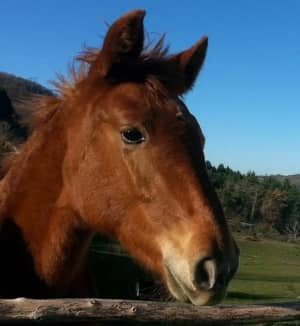 Hróðmar and Sigurjón B.
Iceland
We have offered the largest variety of horse-riding tours in Iceland since 1986. From half-day, day and combo tours to multi-day tours ranging from 2-8 days with accommodation and meals at our cozy countryside hotel. In our tour schedule we have half-day tours lasting 1, 1,5-2 or 2,5-3 hours, days tours for those that want to enjoy full day in the area, either a day ride or a half day ride with hiking or a swimming pool visit afterwards. In collaboration with our partners, we offer combo tours that combine riding and whale watching, puffin watching, rafting or even the Golden Circle sightseeing tour. All of our guides have been trained before guiding tours on their own, so our guests can be ...
Luís Lamas is a young veterinary surgeon who shares his father's passion for horses and because of that decided to exchange the vet's office for the paddocks. He now offers horseback riding through the natural landscape and the unspoilt coast of Alentejo. His family had a farm in the region of Alentejo where, in 1990, they created a stud-farm to breed horses in order to satisfy their passion. At the age of twelve Luis took part in his first endurance riding competition. Four years ago he and his family had already 16 horses in their stud, and they resolved it was about time to do something with them. First, they began by organizing rides for closest friends and acquaintances and soon, by wor...
We are an association of riders who fell in love with trekking, and who were born with the goal to promote the beautiful territory of Sicily through the horseback riding routes, that are starting to be more and more popular around here. We offer a huge variety of tours around Madonie Natural Park and all around Sicily, from the few hour trips for the beginners, to the long horse riding adventures for the advanced riders. Most of the routes of our riding trips go through the places of historical value, so if you're looking for something really special and peaceful - look no further. Our partners are all lovely farmhouses in perfect harmony with the nature that surrounds them. And it's import...
Hi! We are Pippa and Mark, and we live on the most beautiful island on Earth! At least, we think so… Our experience of the fun and beauty of Sicily goes back a long way, when Mark raced cars throughout Italy for 20 years in the 80s and 90s. During that time he travelled extensively, racing in remote places and taking in all that the island offered in terms of the things to do and off-beat places to visit. This knowledge was an invaluable basis for what would one day be the beautiful horse tours venture. Since settling in Sicily a lot has been added to that knowledge. Pippa (Mark's daughter) has been riding in Wales UK, where she was born, since she was 4 years old, attending pony club and d...
My family and I run a surprisingly versatile family business in the middle of the last village on Terschelling, Oosterend. We want our guests to experience the horse riding in the infinite wealth of the island's nature: forest, dunes, cranberry fields, polder, mudflats, beach, Unesco World Heritage and European nature reserve de Boschplaat. You are welcome to join us on the back of our reliable Frisian horses or walk with our donkeys. There is a lot of ​​possibilities. We welcome individual guests and groups such as companies, families, friends and schools. Our prices are tailor-made, depending on the trip duration, number of people and desired tour activities. So come and join Us on our exc...
Ajeet and Caroline both have over 18 years involvement with Marwari horses and horse safaris in Rajasthan (India). Together, they offer an exciting and informative horse safari experience, combining history, tradition and culture through their knowledge of the landscape, its people and, of course, its unique indigenous Marwari horses. The organizers are both active in the Marwari horse societies and their aim is to improve their day to day welfare and conditions, and the breed. Ajeet and Caroline would be happy to introduce everyone their horse safaris in Rajasthan, on the wonderful Marwari breed horses as they hope this will be something the tourists from around the world would really enjoy...
Sophie, a French woman who fell in love with Morocco, and Najib, a native of Essaouira, started their touristic venture in 2009. They share a passion for horse riding and horse trails. Thanks to this Franco-Moroccan mix, their company offers European-style management while employing local guides. Their stables are located in Essaouira, Morocco. All their guides have been working in the field of horse riding holidays for several years. They all speak Arabic, French and English. They are patient, reliable, attentive and have only one objective: to make the tourist discover this superb country, that is Morocco, on horseback. The company considers that the discovery of a country passes also by a...
My company is now more then 10 years old. I started organizing horse riding tours from 2015, when I moved to Western Serbia and bought the business, which I saw as an opportunity to present beautiful country of Serbia to the world. When I started the business, I spent five years in research, procuring good horses, breeding horses, buying the neccessary equipment and building a property where we will start renting accommodation soon. I modified the trails and used all my skills to organize horse riding tours in accordance with the European travel standards, and now I am very proud of the job, that me and my teammates have done. I have a Swiss guide certificate, I am a physical therapist, Qi...
Our names are Nana and Kaja, we are sisters. Born in Switzerland, but with partly Serbian roots, we are close with this country and appreciate it very much to live here in the natural, healthy environment. We have been living here for 6 years on our beautiful and growing farm. From our estate in Kamenica, in the heart of the Schumadija, we enable you to get to know the local part of the world in the saddle. From April to November you can join us on our famous 6 Day Trail from 2020. Until then we offer very exciting, all-day star rides. Experience with our guests from all over the world the different, fascinating scenes of this region. For those who already have experience but do not have ti...
Welcome to our authentic family owned horse and husky farm! At our farm you will meet our friendly and active Alaskan huskies, Siberian huskies, Alaskan Malamutes, Greenland dogs and original Finnhorses. During your visit we will tell you about the animals and their life on our farm. In summertime we create memorable experiences with horses and huskies, on nature trails and on waterways. Autumn time offers the real superfood: tasty berries straight from the forest and the northern lights start to appear on the sky above us. You can also come and visit our barrel sauna or stay overnight in our Kammi (Lappish wooden tent) or in big tent for 6-8 people enjoying the calmness of nature. Or maybe ...
Roberto and Andrea P.
Italy
Our company has been organising horse riding holidays and horse back rides for over 70 years now. The company was started by the great grandfather, has been given to the now grandfather and is now run by the father of a new generation of the family Paradisi. We have a lot of experience in this sector and we enjoy what we do all together with our family. Our tours are for beginner riders and experienced riders and reach rivers, Tuscan towns and even very interesting geothermal areas. Our team is the whole family plus international staff and trainees that come from all over the world. The horse riding guides are very passionate about horses, know how to ride very well and care a lot about the ...
Here's why you should join our community
Verified tour organizers

All organizers confirm
their qualifications

Expert community

All horse tour guides have extensive experience in horse riding tours

Best price guarantee

Book tours directly from the tour organizer

200+ tours

available for booking right now

Real reviews

After each trip, we contact our customers and collect feedback

Equestrian tours all over the world

We provide a large library of travel destinations on every continent
OUR MISSION is to provide customers with unique, safe and unforgettable
horse touring

experiences

that are both educational and enjoyable
What makes us proud
Exclusivity

Explore places that are inaccessible for mass tourism

New friends

Find like-minded people

200+ tours

from leading travel organizers

Exploring

Get to know the country for real without the tourist wrap

Harmony

Find harmony with nature

40+ countries

all around the world
Meet our support team
Maya

Tatiana

Jeff

Anastasia

Alec

Malcolm

Dorothy

Jeremiah
Kind words from our

Customers
I had an incredible time on the horseback tour in Bulgaria from this website. The experience exceeded all my expectations. The tour took us through the stunning Bulgarian countryside, where we were able to explore the beautiful landscapes and have a breath of fresh air. Many thanks to Horse Tours Club and the organizer! Looking forward to new tours with you:)
Gianna Moretti, Italy
This tour in Serbia was a good value for money. It was well-organized and the local guide was really friendly, making sure that we were comfortable and safe throughout the trip. We travelled through traditional villages and got to experience the local culture firsthand. If you're planning a trip to Serbia, you should definitely book this tour.
Jason McNeil, Ireland
I had a pleasure of going on a multi-day horse tour in Iceland, and I should say it was a never-to-forget journey. The tour was organized by a local company, and their attention to detail and customer service was exceptional.
Lance Bouchard, France
I've recently been on a horse tour in the beautiful countryside in Tuscany, and it was one of the best experiences of my life. Now I can't think of a better way to explore Italy, than on a horse back. Thank you for this great opportunity to get in touch with the nature, history and culture of the area.
Helga Albertson, Germany
Amazing! That was one of the best vacations in my life! We spent 8 unforgettable days on horseback, riding through Morocco. The scenery was breathtaking! Our guides told us a lot of local legends and stories, and shared some interesting facts about native animals and plants. I would highly recommend this tour for nature lovers and adventure enthusiasts.
Kim Charron, Australia
Our booking and payment system is powered by

Marketnet Tech
Marketnet Technologies provides IT solutions for travel operators, including booking system, order and payment management.

Dubai Silicon Oasis, Dubai Digital Park, IFZA Dubai Building A1

PO Box 342001

Dubai, UAE

Marketnet Tech. — resident of IFZA free zone in Dubai Silicon Oasis.