From the rolling hills of Tuscany to the vast plains of Africa, there are countless destinations around the world that offer unforgettable horse riding tours. In this article, we've compiled a list of the top horse-riding tour destinations around the world that will leave you breathless and wanting more. So saddle up, and let's explore!
Here are some of the top destinations that every horse lover should add to their bucket list:
Top Horse Riding Tour Destinations in Canada
Banff National Park, Canada
For horse riding enthusiasts, the Banff National Park is an idyllic destination for a one-of-a-kind experience. The park is home to Ya Ha Tinda Ranch, which offers guided tours through some of the most stunning landscapes in North America.
These popular tours cover a wide range of terrains, from lush green valleys to rolling hills and mountain peaks. Riders can soak up the stunning scenery while listening to the sounds of nature, as their horses carry them along the winding trails.
For those who prefer a more leisurely pace, there are also horse-drawn carriage tours. Visitors can also opt for multi-day horse riding tours that take riders deep into the backcountry. Riders can even spend nights in the campgrounds and cook meals over an open fire for an authentic cowboy camping experience. It is important to note that riders must get a wilderness pass and grazing permit for overnight stays in the park.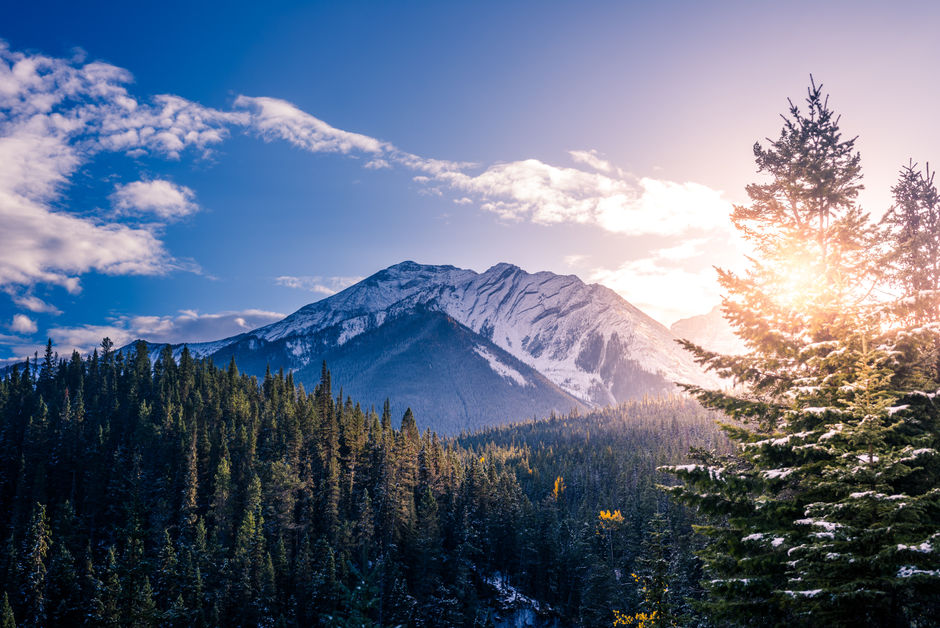 Lake Louise, Canada
Lake Louise offers some of the most picturesque horse riding tours in the world. Riders can explore the High Country, trekking across vibrant alpine pastures and taking in the breathtaking views of the surrounding mountains. These tours offer a unique opportunity to connect with nature and experience the beauty of the Canadian Rockies from the back of a horse.
Top Horse Riding Tour Destinations in the USA
Big Sky, Montana
Big Sky, Montana, is an ideal destination for nature lovers and adventure seekers. The area boasts incredible natural beauty, with vast mountain ranges, lush forests, and crystal-clear streams. Different companies in the Big Sky area offer guided horse riding tours that take riders through several breathtaking areas near Big Sky, including Hilgard Basin, Bear Basin, Koch Basin, and Spanish Creek. Each area has its own unique scenery and varied terrain, making for an exciting and diverse riding experience. You can even choose between different packages, which include an hour or two of riding time and lunch at a local ranch.
Bryce Canyon National Park, Utah
With 4.5 miles of horse riding trail, the Bryce Canyon National Park in Utah offers visitors a unique way to explore the stunning natural beauty of the park. The ride starts at the horse corral near the Lodge at Bryce Canyon and Sunrise Point, where you'll meet your trusty mount for the journey ahead.
You can opt for multi-day tours that take you along the horse trail and offers stunning views of the amphitheater, while some of them even go further along the Peekaboo Loop Trail, offering spectacular scenery of some of the park's most iconic landmarks, including the Wall of Windows, the Cathedral, and the Natural Bridge.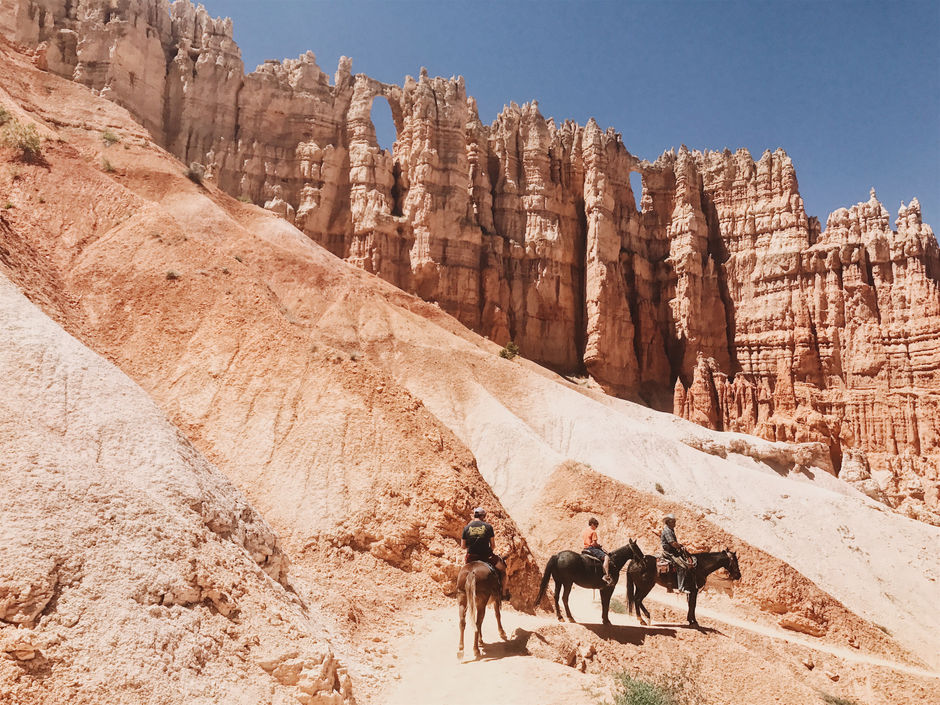 Chincoteague Island, Virginia
The Chincoteague Island horse riding tours are a must-try experience for those seeking adventure, relaxation, and a unique connection with nature. Over here, you'll get a chance to ride on Morgan horses[1] . These sturdy and beautiful horses are known for their athleticism and endurance, making them perfect for traversing the island's varied terrain.
As riders move through the woods, they can witness the beauty of the area's forests and wetlands while the open fields offer stunning views of the coastline and marshes. The best thing is that these tours are also family-friendly. Children are welcome on the tours and are sure to enjoy the experience of riding alongside their parents in this idyllic setting!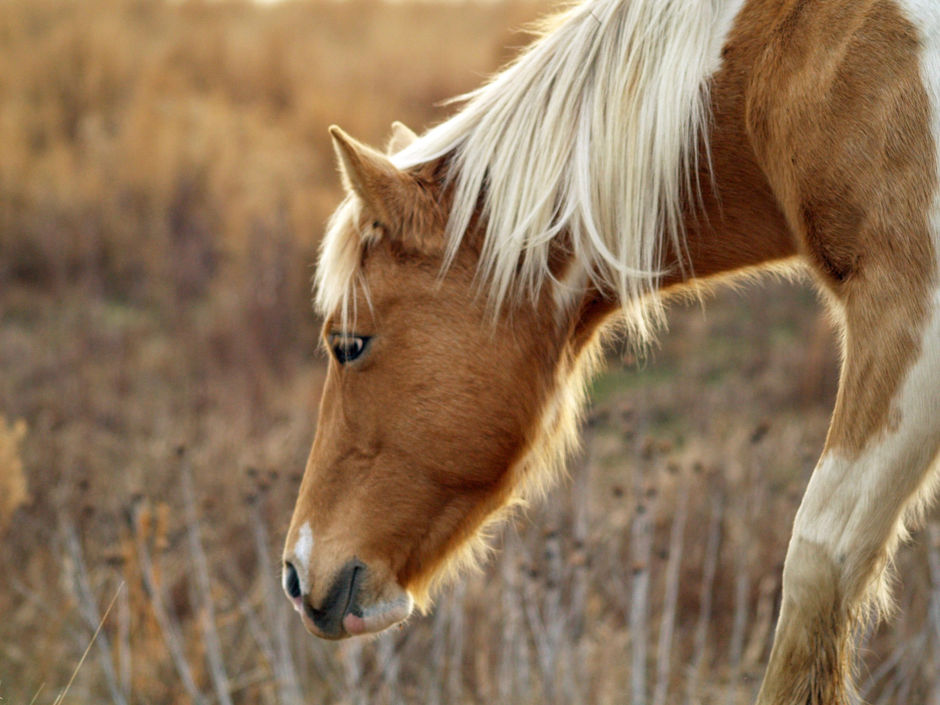 Colorado Rockies, Colorado
The Colorado Rockies are a stunning mountain range that stretches across the state, offering panoramic views of sprawling valleys, thick forests, and glistening alpine lakes. From short one-hour rides to full-day excursions and overnight trips, there are different horse riding tours available in Colorado that offer a unique and unforgettable experience.
As you ride through the Colorado wilderness, you'll be awestruck by the jaw-dropping beauty that surrounds you. The mountains loom majestically in the distance while wildflowers and alpine meadows carpet the ground beneath you. For those looking to add a bit of flavor to their adventure, some outfitters offer hearty breakfast or sizzling steak dinner after a day of exploring the Rockies on horseback.
Grand Canyon National Park, Arizona
One of the most renowned horse riding tours in Grand Canyon National Park is offered by Apache Stables, which is located on the South Rim of the park. The stables offer a variety of tour options, ranging from one-hour rides to half-day and full-day rides.
Each tour takes riders through the park's stunning landscape, allowing them to witness the beauty of the canyon up close. The tour also includes stops at scenic overlooks, where riders can take in the majestic vistas and capture some incredible photos. Additionally, visitors can reserve a mule ride to explore the park's scenic trails.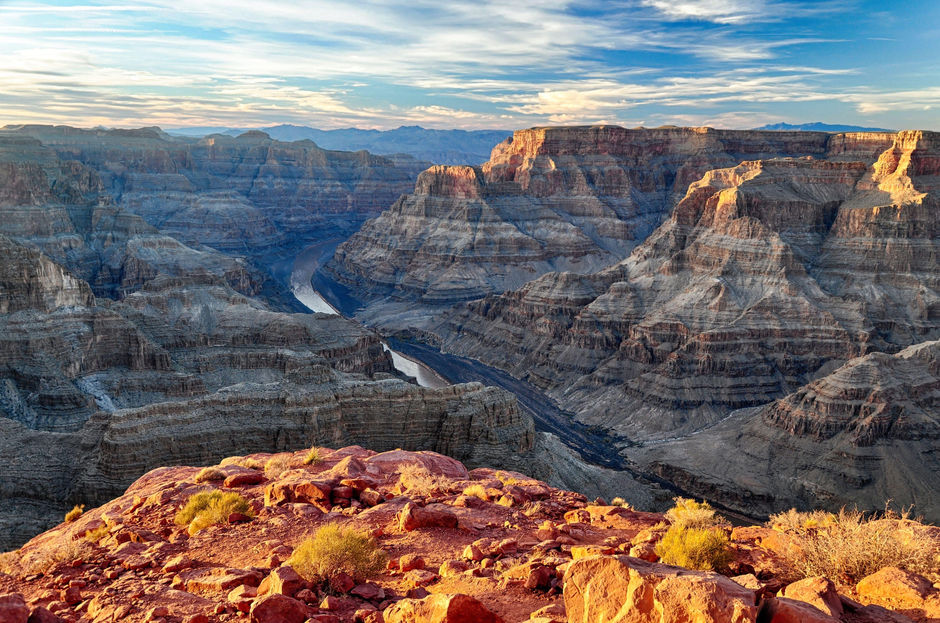 Jackson Hole, Wyoming
Jackson Hole is a popular destination for a horse riding vacation. This place offers breathtaking views of the Teton Range, Snake River, and wildlife such as elk, bison, and moose. The tours range from a couple of hours to half-day adventures, catering to beginners and experienced riders. Experienced guides lead the tours and provide insight into the history and ecology of the region, making it an unforgettable experience for anyone visiting Jackson Hole.
Maui, Hawaii
Maui's diverse landscape features everything from lush rainforests to arid deserts, and there's no better way to appreciate the stunning scenery than from the back of a horse. One of the most popular options is the Haleakala Crater horseback ride, which takes you through the stunning Haleakala National Park and up to the summit of the dormant volcano for breathtaking views of the island.
Another great option is the Makawao Forest Reserve horseback ride, which allows you to explore the lush forest and may spot native wildlife like the endangered Hawaiian hoary bat. No matter which tour you choose, you can expect to be amazed by the natural beauty of Maui and the unique perspective that comes with experiencing it on horseback.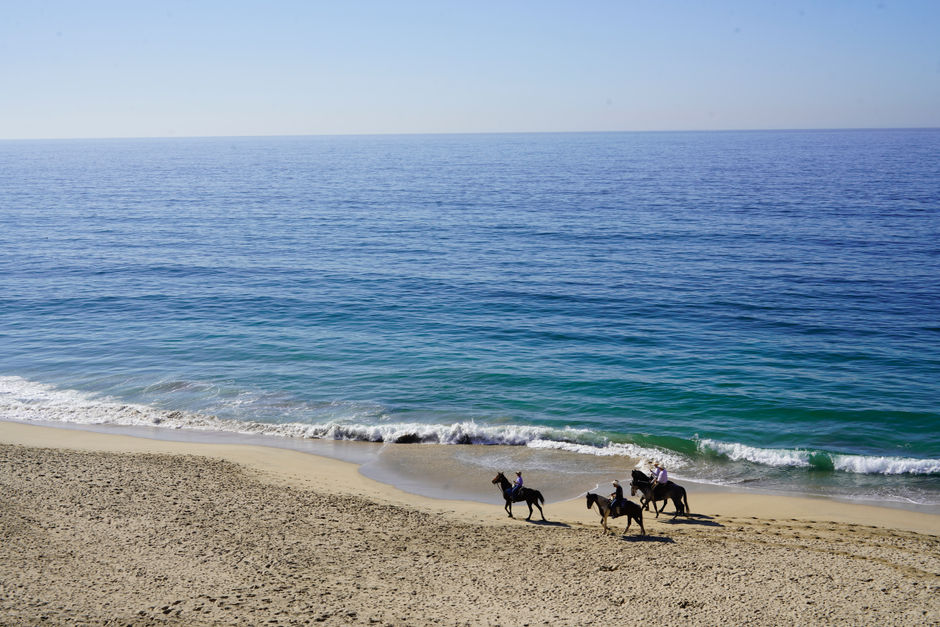 Yosemite National Park, California
With 759,620 acres of breathtaking natural beauty, Yosemite National Park is a paradise for outdoor enthusiasts who want to have an authentic cowboy-style adventure. Most outfitters offer a two-hour ride on mules and horses that takes you through the lush forests, towering granite cliffs, and tranquil streams of Yosemite. While meandering along the scenic trails, you'll be treated to panoramic views of the park's iconic landmarks, including Half Dome, El Capitan, and Yosemite Falls.
Valle de Bravo, Mexico
Known for its beautiful lake and mountains, Valle De Bravo is a popular destination for horse riding enthusiasts. The town offers a variety of horse riding experiences, from leisurely trail rides to more intense horseback adventures. The scenic trails wind through the lush forests and hills surrounding the area, providing riders with breathtaking views of Montezuma pines. Riders can even stop at the local ranches to enjoy a traditional Mexican meal and refreshments before continuing their adventure.
Waitsfield, Vermont
Nestled deep in the heart of the Green Mountains, Waitsfield is a picturesque town that boasts some of the most breathtaking scenery in New England. One of the top places to go horse riding in Waitsfield is Mountain Top, a premier equestrian center that offers a range of guided tours and lessons for first-time riders and seasoned equestrians.
These horse riding tours will take you through the Vermont countryside, where you can enjoy a leisurely ride or speed along on a brisk trail. On your way, you'll pass by lush forests, rolling hills, and sweeping meadows, all while enjoying the scenery.
Seward, Alaska
Located on the Kenai Peninsula, Seward is surrounded by stunning natural scenery, including glaciers, mountains, and forests. As you trek through the wilderness on horseback, you'll have the opportunity to spot a variety of wildlife, including bears, moose, and bald eagles. You'll also be able to take in the natural beauty of the area, from the vibrant colors of the wildflowers to the shimmering blue of the glacial lakes.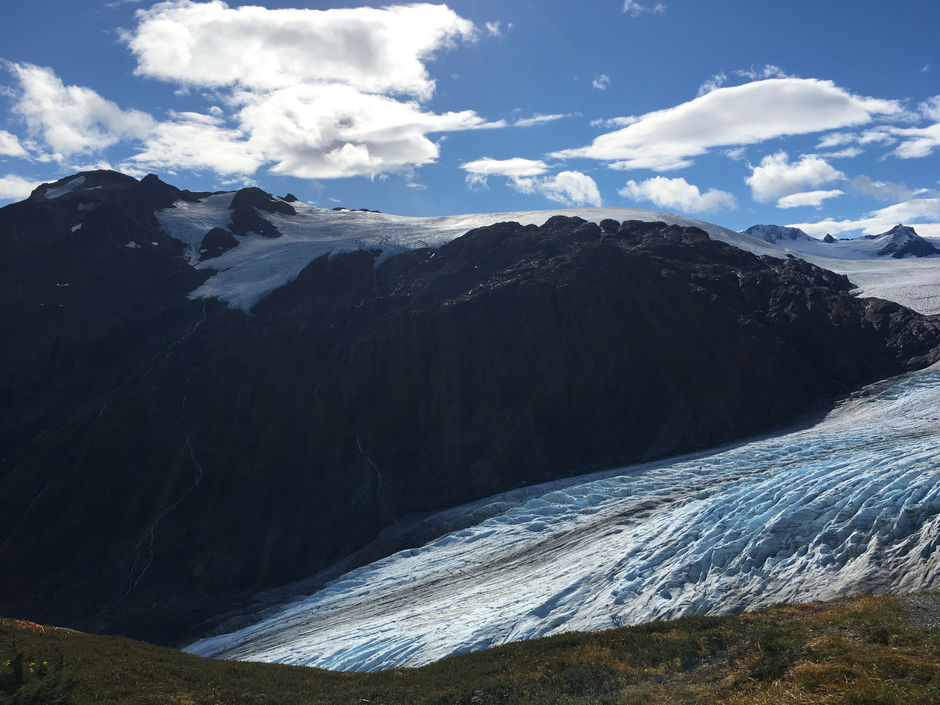 Top Horse Riding Destinations in Europe
Jerez and Seville, Spain
Are you a horse lover looking for the ultimate equestrian experience? Look no further than Jerez and Seville. Start your journey in Seville and take in the stunning architecture, vibrant culture, and delicious food before embarking on your horse riding adventure.
Next, head to the Royal Riding School in Jerez for a breathtaking equestrian show. You can even take lessons in dressage and jumping yourself and learn from experienced trainers who will guide you every step of the way. And for those who prefer a more leisurely ride, take a scenic tour through the picturesque countryside of Jerez.
With its rolling hills, terraced vineyards, olive groves, and cypress avenues, Tuscany is a breathtaking destination for horse riding enthusiasts. From half-day to multi-day excursions, there are numerous options available for riders of all levels, including one based at a renovated castle, Castello di Tocchi, located southwest of Siena.
While riding through the picturesque Tuscan landscape, you'll get the chance to explore medieval villages, some dating back over 1,000 years, where you can stop for lunch at local restaurants or an authentic farmhouse kitchen.
Cappadocia, Turkey
With its otherworldly landscape and unique rock formations, Cappadocia is a true treasure trove for adventure seekers. And what better way to explore this magical region than on horseback? There are different ranches in Cappadocia, including Cemal and Moonlight Horse Ranch, where you can go horseback riding through the valley and enjoy a panoramic view of the fairy chimneys and towering rock formations. If you're lucky, you may even be able to spot herds of wild horses, called yilki, roaming around!
The best thing is that you can choose from a 1-hour, 2-hour, half-day, or full-day tour, depending on your preferences. These horseback tours will take you through some of the most stunning landscapes in Cappadocia, including the Pancarlik, Kepez, and Uzengi Valleys, which are among the most popular destinations for horseback riding. The routes are also very scenic, with plenty of opportunities to stop and take photos.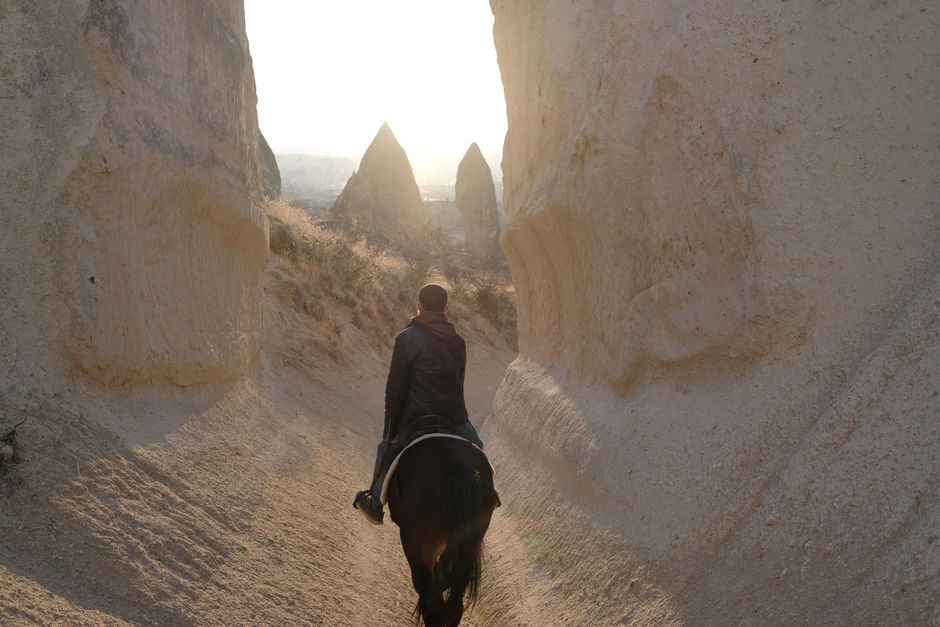 Ring of Kerry, Ireland
As you embark on a horse-riding adventure through the Ring of Kerry in Ireland, you'll find yourself immersed in a world of breathtaking beauty. The 179 km long trail takes you through a picturesque landscape, with sheep bleating and cows grazing in patchwork fields that stretch as far as the eye can see.
The horse riding tour takes you through the breathtaking MacGillycuddy Reeks. As you travel through the winding roads and hills, you'll see ancient stone walls, historic ruins, and picturesque villages that seem to have been plucked straight from a postcard. And if you want to experience the deep blue ocean from the saddle, then you'll love the coastal horse riding tour near ROSSBEIGH Beach.
Golden Circle, Iceland
Saddle up for an adventure of a lifetime as you explore the wonders of the Golden Circle in Iceland. At horseback riding, the Icelandic horse, a breed known for its unique gait and friendly disposition, will be your trusty companion. Your journey begins at the Geysir geothermal area, where you'll witness the powerful force of nature as the geyser Strokkur erupts into the sky. As you ride through the rugged terrain, you'll be astounded by bubbling mud pools, steaming vents, and vibrant colors all around.
Some guided tours will also take you to Gullfoss waterfall, where you'll get a glimpse of the glacial water flowing down the rocks. You can also visit the Thingvellir National Park, which is also home to two of the world's largest tectonic plates, which can be seen through a giant crack in the earth's surface. Throughout your journey, you'll be accompanied by experienced guides who will share their knowledge and expertise in the area for a truly unforgettable experience.
Loire Valley, France
Winding through lush forests and rolling hills, the Loire River provides a relaxing backdrop for your horse riding tour. Over here, you can visit Chambord to get a glimpse of its intricate architecture and beautiful gardens, or Chenonceau, which spans the Cher River and is truly a sight to behold. And don't forget about Cheverny, a stunning castle that served as the inspiration for Tintin's Marlinspike Hall. Since this region is known for its delectable white wines, such as Sancerre and Pouilly-Fumé, don't forget to sample a glass or two during your visit!
Barcelona, Spain
When it comes to Barcelona, most people think about its outstanding football team, delicious tapas, and stunning architecture. However, not many know that the city is also a great destination for horse riding enthusiasts. Just a short drive from the city, you'll find yourself in the midst of nature, exploring the beautiful Montserrat Mountains, Costa Brava, or Ebro Delta on horseback.
You can ride through the narrow paths and valleys, or you can explore the hidden coves and secluded beaches that are inaccessible on foot. For a unique adventure, book a horse riding tour for Ebro Delta. This park is home to a variety of bird species, rice fields, and salt marshes that you'll love exploring on horseback.