Let's take a journey to lands far and near and check out 20 amazing destinations for horse riding adventures. Each location offers its own unique attractions, so scroll through each option and find the one that stands out most to you! So, get ready for the adventure of a lifetime, and let's go!
Golden Circle, Iceland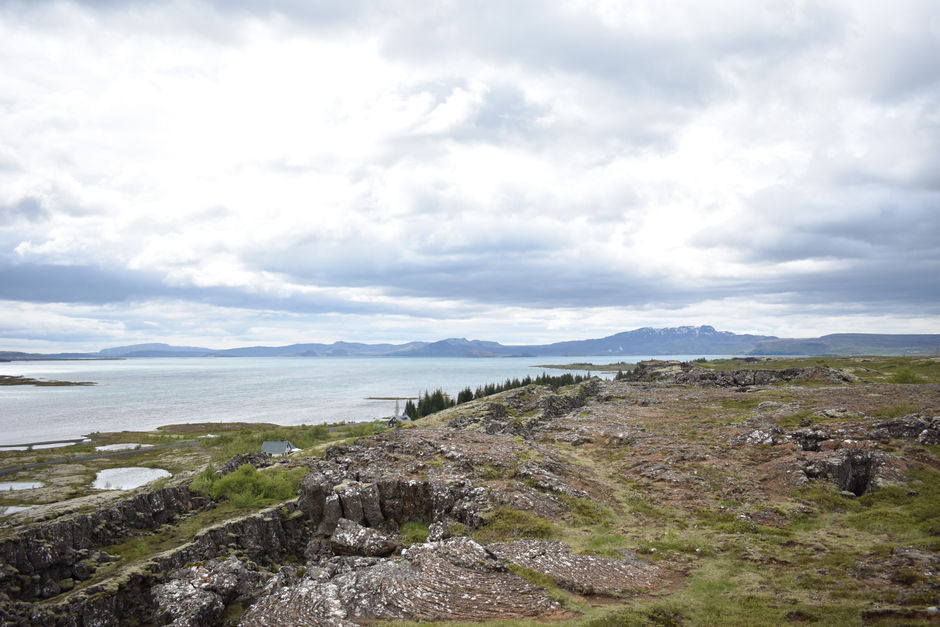 Iceland is full of destinations that will make you feel as if you were transported to another world. The Golden Circle is Iceland's most popular tourist route, and it's also where some of the best riding trails are located. In the spring and summer, the landscape bursts with colors, and you'll visit remarkable places like the Thingvellir National Park, Gullfoss Waterfall, and the Geysir Geothermal Area.
The Golden Circle may be a highly visited route, but being on horseback allows your guide to take you to parts that would otherwise be inaccessible. Oh, and don't forget, Icelandic horses are some of the oldest purebred horses in the world, making for a one-of-a-kind riding experience.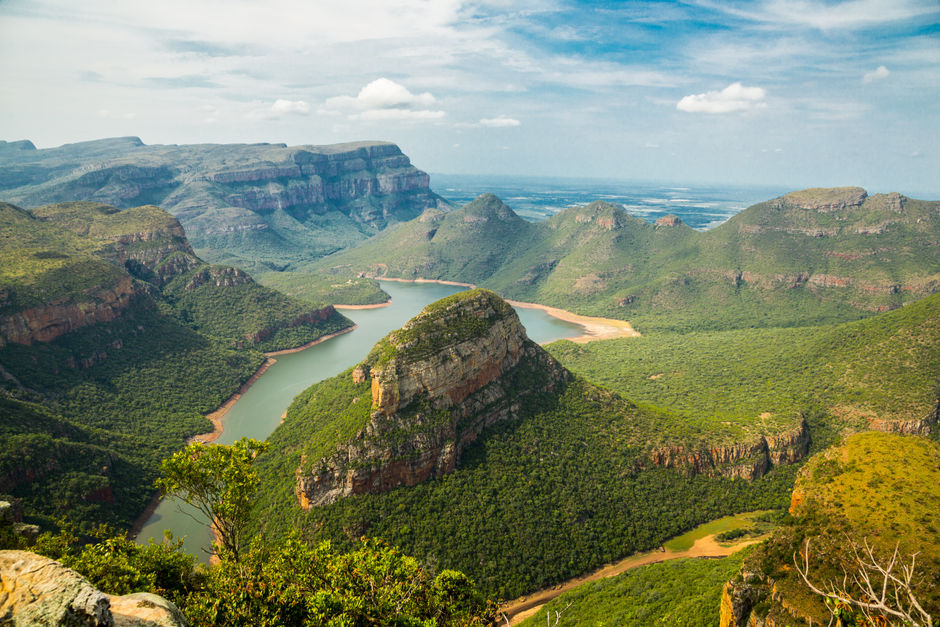 The Garden Route is a breathtaking strip of land on the southern tip of South Africa that stretches around 300 km. There are ample opportunities to explore forests, spot exotic birds, visit charming villages, and, of course, enjoy beautiful coastal views.
Throughout the region, you'll find dozens of incredible riding trails for all skill levels. Beginners can stick to the calm, easy paths, while more advanced riders can venture off to more rugged terrain. Whichever part of the Garden Route you visit, your professional guide will make sure you have the trip of a lifetime.
Masai Mara National Reserve, Kenya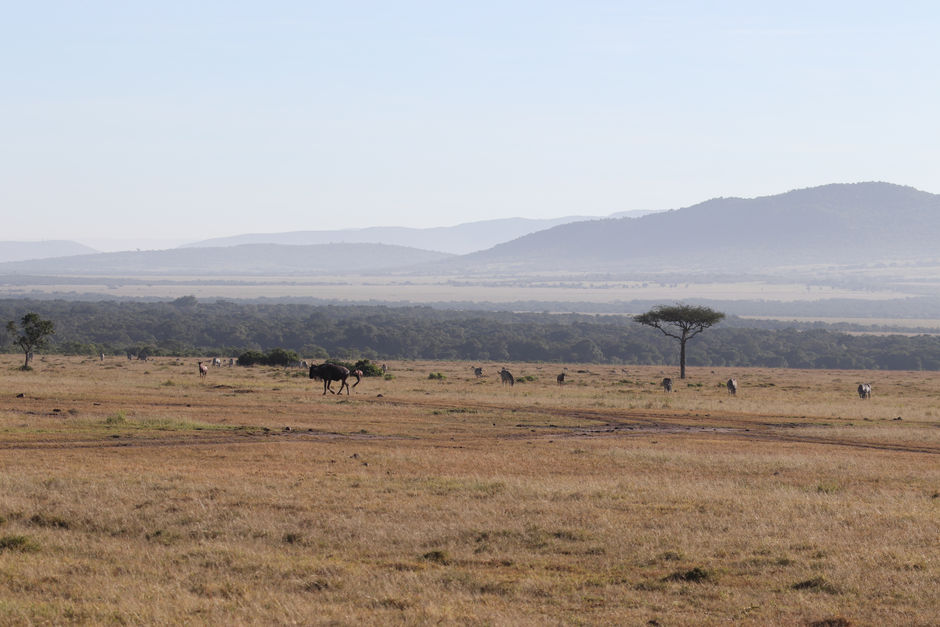 There are many ways to see Kenya and its vast wilderness, but a horseback riding tour is unlike any other experience. The Masai Mara National Reserve is in the southwestern part of the country and offers incredible horse riding safaris–yep, you read that correctly! Guides will take you just beyond the national reserve (horseback riding isn't allowed in the main section), and you'll ride shockingly close to zebras, elephants, and other extraordinary wildlife. Oh, and keep your eyes peeled for lions, but don't worry because your guides won't put you in any danger. Masai Mara is truly a unique riding holiday!
The Andes, Peru (Sacred Valley)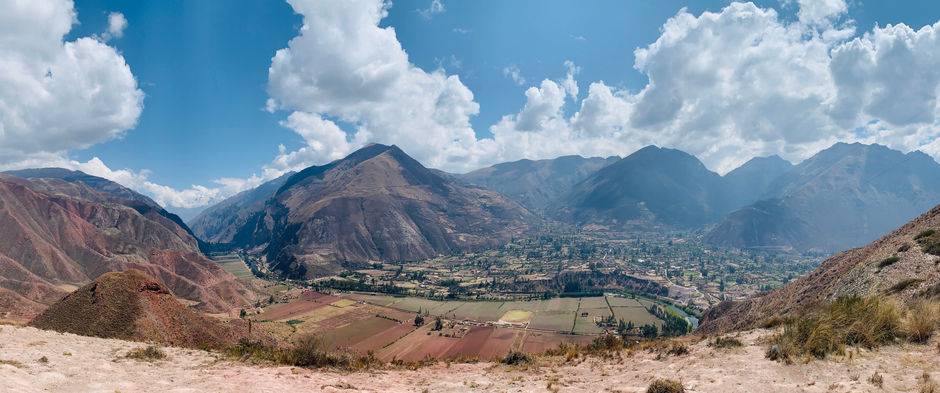 Interested in galloping through South America's most stunning mountains and visiting ancient ruins? Well then, the Andes Mountains in Peru need to be on your list! The Andean Mountain Range stretches throughout the entire country, so you have multiple destinations to choose from; however, one of the most popular locations is the Sacred Valley.
The Sacred Valley is where the Incan Empire once prospered and is home to Machu Picchu. Horse riding tours take riders through drop-dead gorgeous valleys and along towering cliffs, where you'll have time to explore incredible ancient ruins.
Torres del Paine National Park, Chile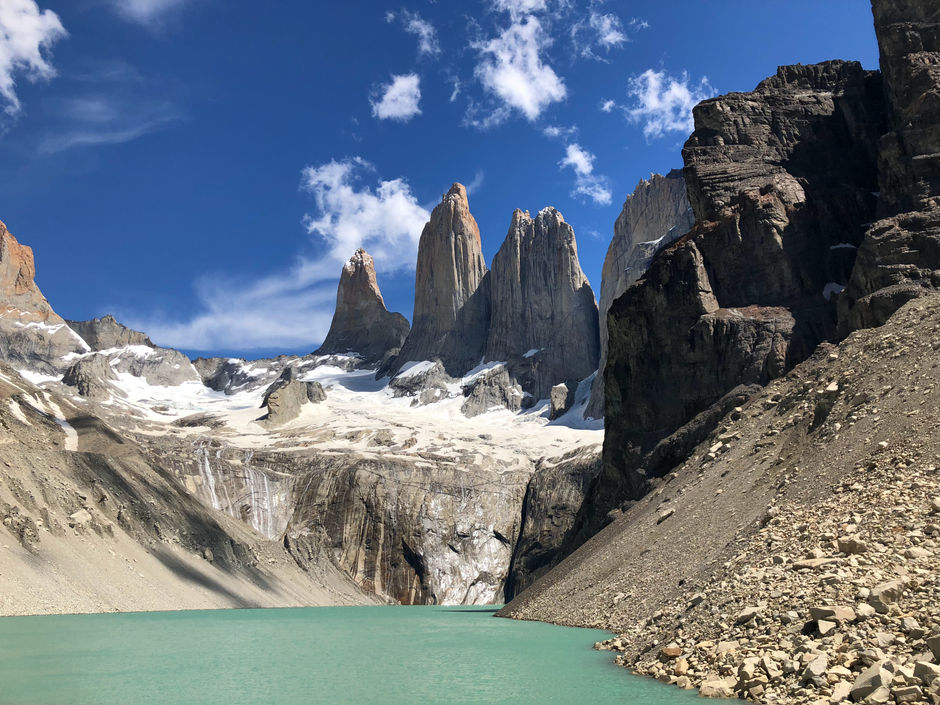 When it comes to spectacular parks to go horseback riding in South America, we have to talk about Torres del Paine. Within the park are jagged, snow-capped mountains, vibrant blue lakes, and beautiful glaciers. The terrain may be gorgeous, but it created challenging conditions for the families that lived there. The people relied on gaucho (cowboy) culture to survive and thrive. Horse riding is an integral part of the region's history, and your local guides will not just take you to the best destinations but also tell you the story of the people who've lived there.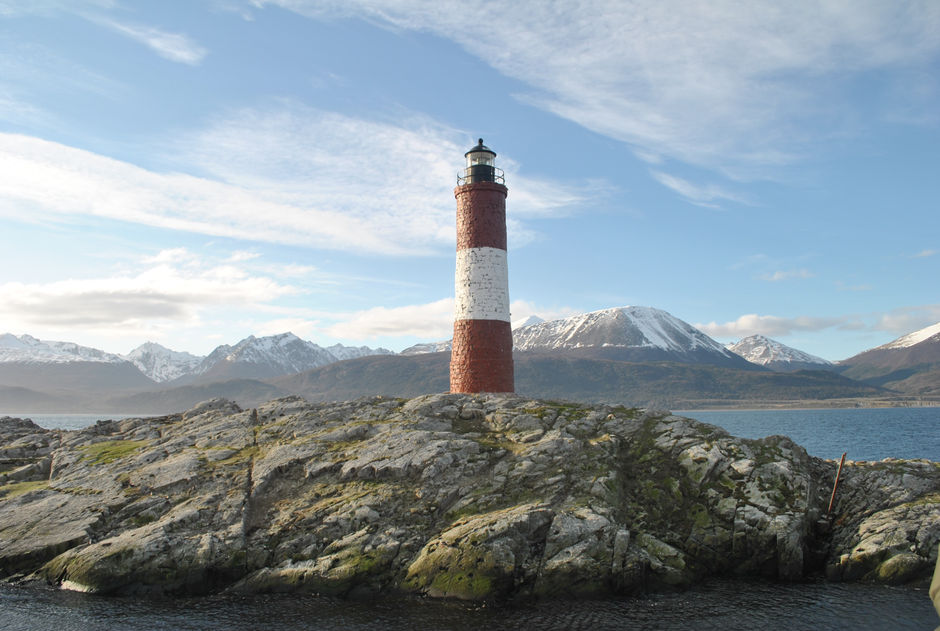 Tierra del Fuego is at the southern edge of Argentina, where Ushuaia, the southernmost city on the planet, is located. Horse riding tours in the area will take you along the paths of early explorers, and you'll experience the most remote parts of the region.
These journeys include trotting along coastlines, epic mountains, and dense forests. Tierra del Fuego is an excellent destination for wildlife lovers. It's all but guaranteed you'll spot sea lions, albatrosses, and even penguins. Have your camera ready!
Córdoba, Argentina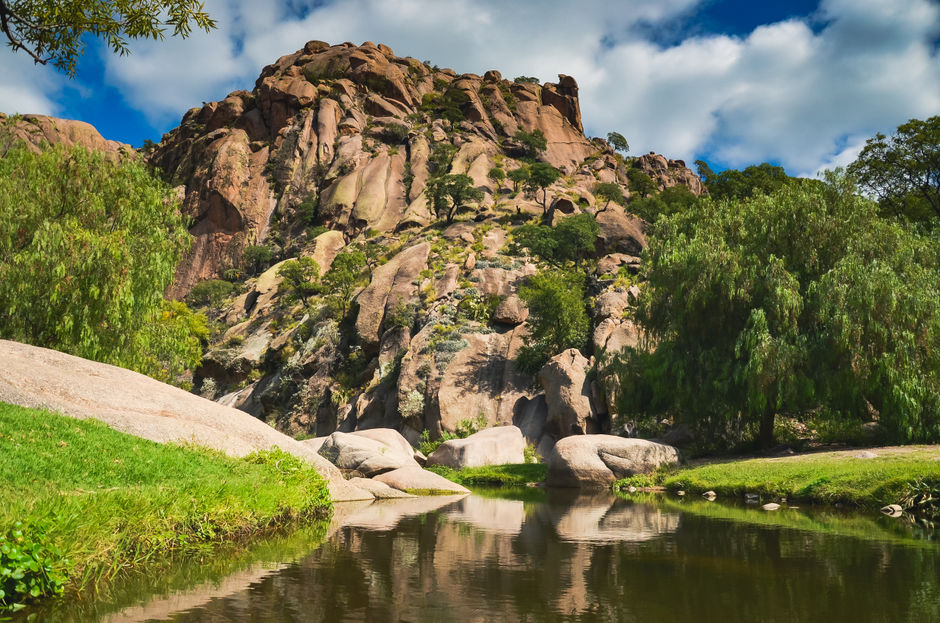 Farther north in Argentina, Córdoba offers a completely different yet equally unique riding experience. The territory is made up of gorgeous rolling green hills, open spaces, ranches, and rural homesteads. Many riders have deemed Córdoba as the best riding destination in the country for its favorable climate and long tradition of horseback riding.
There are a number of authentic countryside estancias that offer all types of riding experiences for people of all skill levels. Córdoba is a must-visit destination for anyone looking for a peaceful place to ride while getting a special cultural experience.
Sedona, Arizona, US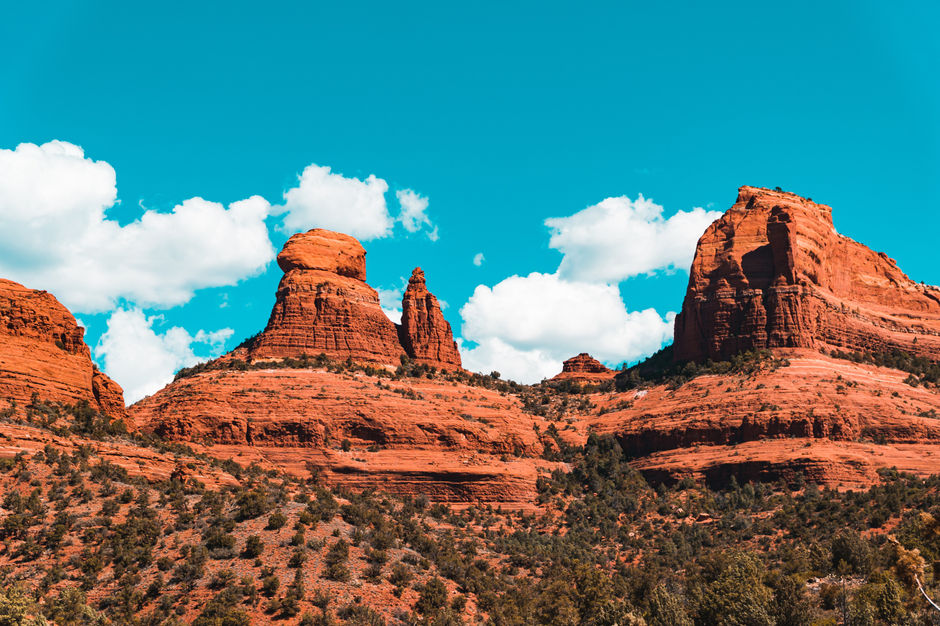 Sedona, Arizona, has no shortage of prime horseback riding trails. The region is known for its vibrant red rocks and green vegetation, which is unlike any other place in the United States. On your riding tour, there are canyons to explore, dramatic pinnacles to see, and wildlife to spot–the region's beauty has been attracting and inspiring artists for decades. Whether you'd like short, calm tours or multi-day riding trips, you can find it all here!
Bryce Canyon National Park, Utah, US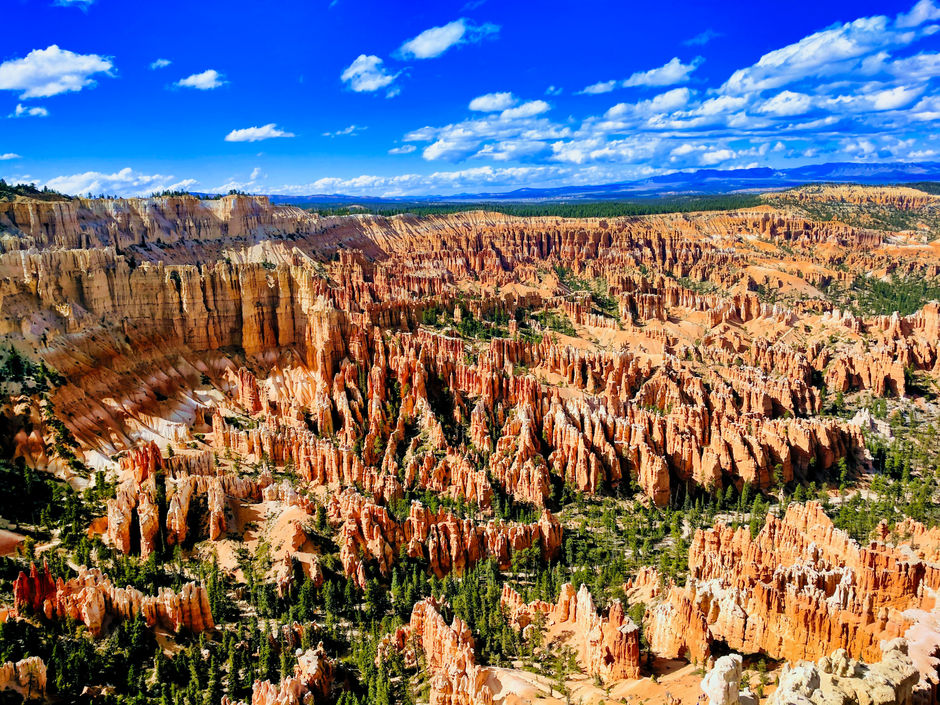 Bryce Canyon National Park is a gem in the southwestern part of the United States. The park is home to the most hoodoos on the planet. But what's a hoodoo? Hoodoos are narrow columns of rocks formed by erosion that have the appearance of jagged teeth or fortified trees. The fiery color of the rocks creates visually stunning scenery that becomes even more striking as the sun begins to set.
Horses have been used for decades to traverse the region, and the federal government even helped to develop some of the riding trails. Bryce Canyon's wilderness and fantastic stargazing will surely leave you speechless.
Haleakala National Park, Hawaii, US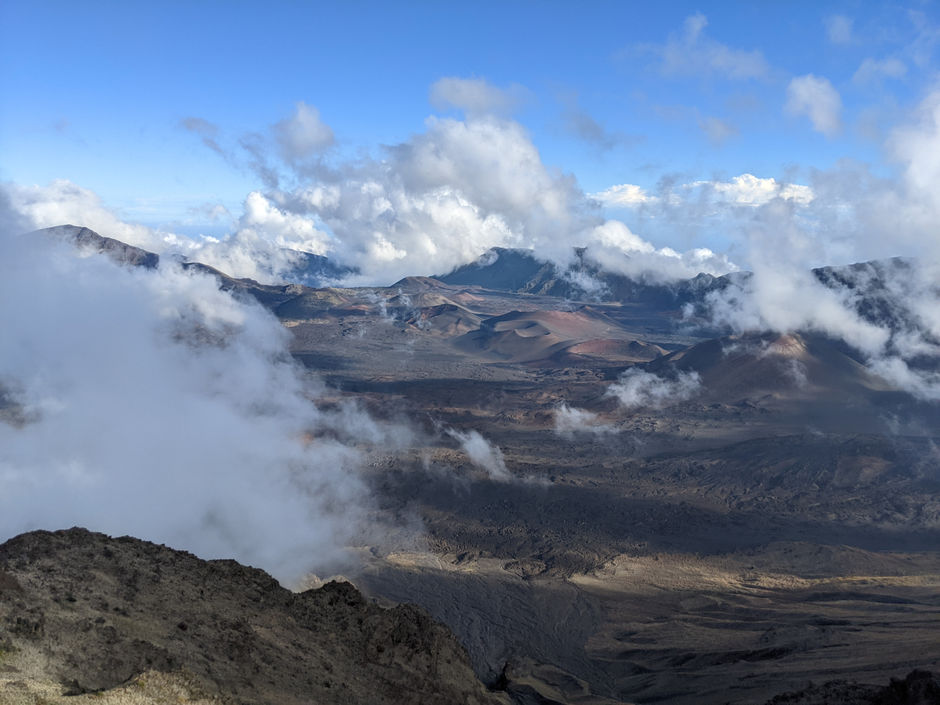 Ahh, Hawaii! Tropical jungles, pristine coasts, and a laid-back culture, what's not to like? The state is about six hours off the United States mainland, and despite being a tourist hotspot, Hawaii has held on to its island culture and traditions. If you're looking for a prime horseback riding destination in a tropical paradise, look no further than Haleakala National Park.
The national park is on the island of Maui, where a verdant rainforest full of exotic and endangered species leads riders to the Haleakala Volcano. Ascending up to the crater takes you through multiple climate zones, and you'll even have the chance to gallop along the crater floor. It's a riding experience for people who are up for a true adventure!
Banff National Park, Canada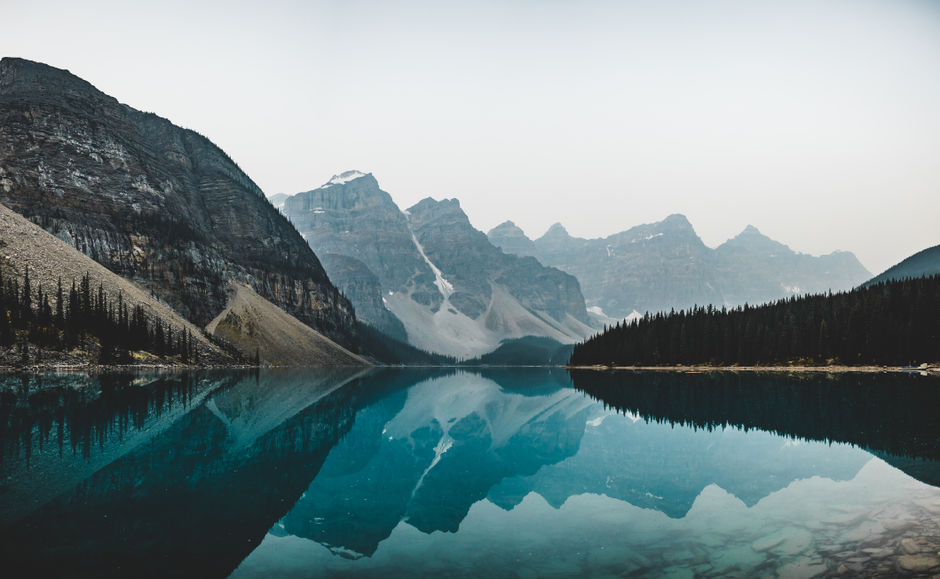 Banff National Park is wild, vast, rugged, and the perfect place to reconnect with nature. The park covers more than 6,000 square kilometers, and as soon as you take one step outside of your accommodation, you'll be face-to-face with the magnificent Rocky Mountains and Canadian wilderness. Some of the continent's most incredible animals roam Banff's territory, from grizzly bears to elk to wolves. Horseback riding tours will take you into the backcountry to see places few people ever get to experience.
Ring of Kerry, Ireland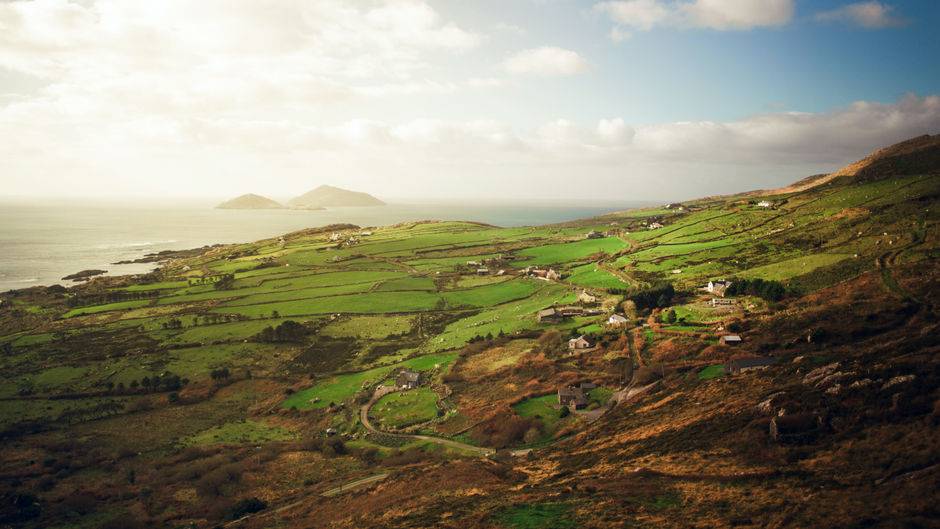 On the southwestern tip of Ireland, the Iveragh Peninsula is home to the country's most scenic route, known as the Ring of Kerry. The route gives travelers a taste of everything Ireland has to offer. Sure, you could rent a car along the route, but a trail ride on a horse is the ultimate way to experience the Ring of Kerry. You'll be guided to dramatic cliffs, the Torc Waterfall, old castles, sparkling lakes, and endless coastlines–doesn't get much better than that!
Loire Valley, France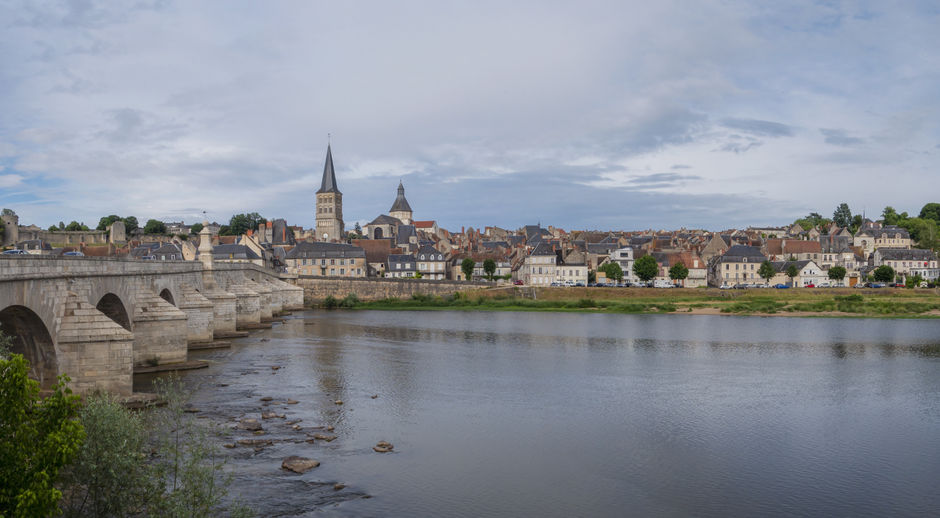 History buffs and horse-riding lovers will fall head over heels for Loire Valley in France. The valley is riddled with picturesque castles, vineyards, and rolling hills. As you travel through this classic French countryside, you can stay each night in one of the historical castles, where you'll experience what it would have been like to live in these remarkable buildings between the 15th and 17th centuries. Of course, France is known for its wine, so you can expect to enjoy a few delectable bottles.
Doñana National Park, Spain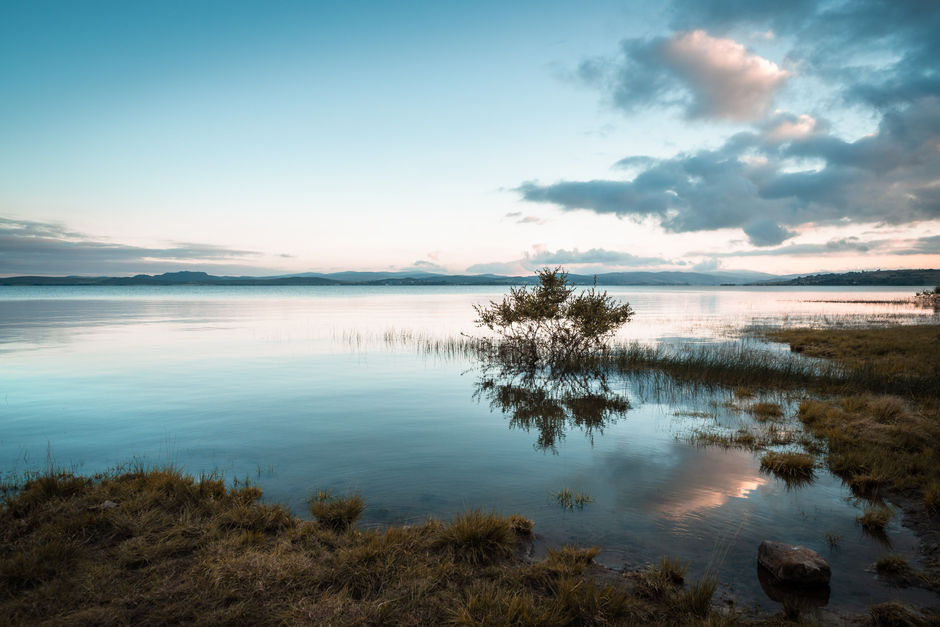 Even if you've already traveled through Spain, you've never experienced anything like a horse trek in the Doñana National Park. Within the park are Mediterranean forests, sand dunes, marshes, pristine coastlines, and animals, including wildcats, red foxes, 300 bird species, and much more.
Doñana is one of the most protected areas in Spain, so having the opportunity to see all its unique ecosystems is a true treat. At the end of the day, watching the gorgeous sunset in the park won't be something you will soon forget.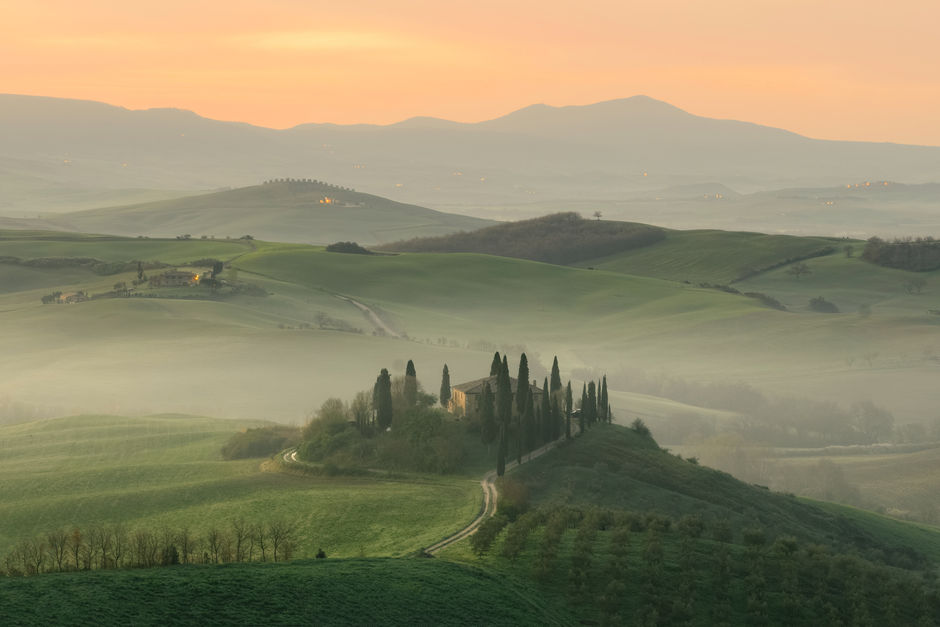 Tuscany needs no introduction. But in case you haven't heard, the warm, rustic countryside is where the historic city of Florence is located, which is responsible for igniting the Italian Renaissance. The Tuscany region is also packed with charming vineyards, quaint towns, and lovely scenery.
Horse riding through the hills of Tuscany will feel like traveling into a postcard. Depending on what tour you choose, you'll ride into historical centers, stop for wine tasting, and possibly stay at a beautiful castle. Whichever experience you decide to have, the beauty of Tuscany will blow you away.
Cappadocia, Turkey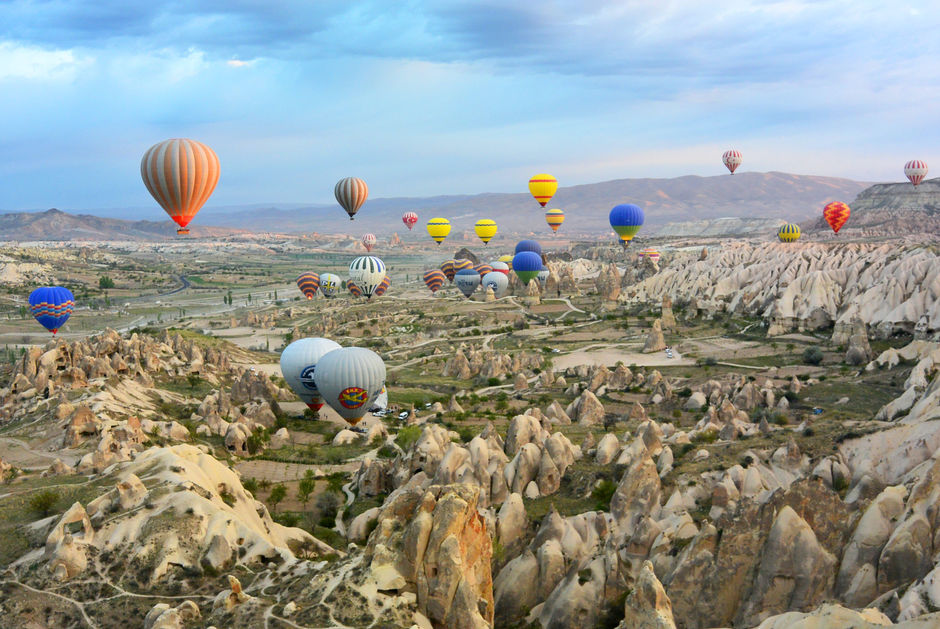 Have you ever seen photos of dozens and dozens of hot air balloons floating about a gorgeous part of Turkey? Well, that destination is none other than Cappadocia. A riding holiday through Cappadocia is just as much about the horses as it is about the cultural experience.
The riding trails will direct you through fascinating rock formations and lead you to small villages that introduce you to a vastly different way of life. On a multi-day trip, you'll have the option to sleep under the stars, immersed in Turkey's glorious wilderness (indoor accommodation is available).
Tian Shan Mountains, Kyrgyzstan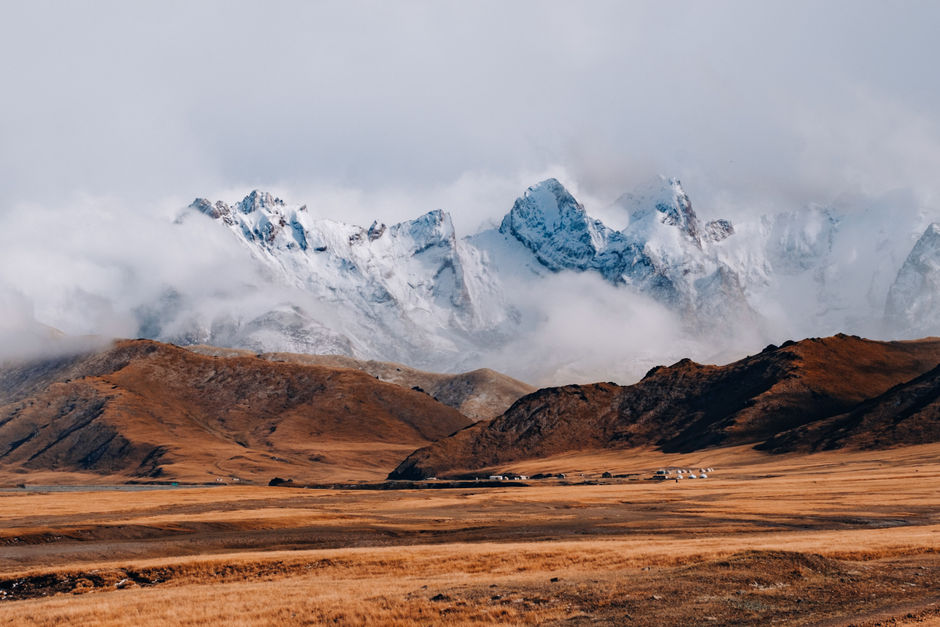 Do you want a remote riding experience? Then book a trip to the Tian Shan Mountains in Kyrgyzstan. Horseback riding through these mountains should be saved for intermediate or advanced riders. If you feel like you have the skills to handle a multi-day riding tour in the country, then go for it!
The Tian Shan Mountains sit on the border between Kyrgyzstan and China, and many parts are virtually untouched. Each night you'll either stay in shepherd's yurts, guesthouses, or tents. For those interested in a true, off-the-beaten-path adventure, this is it.
Khovsgol Province, Mongolia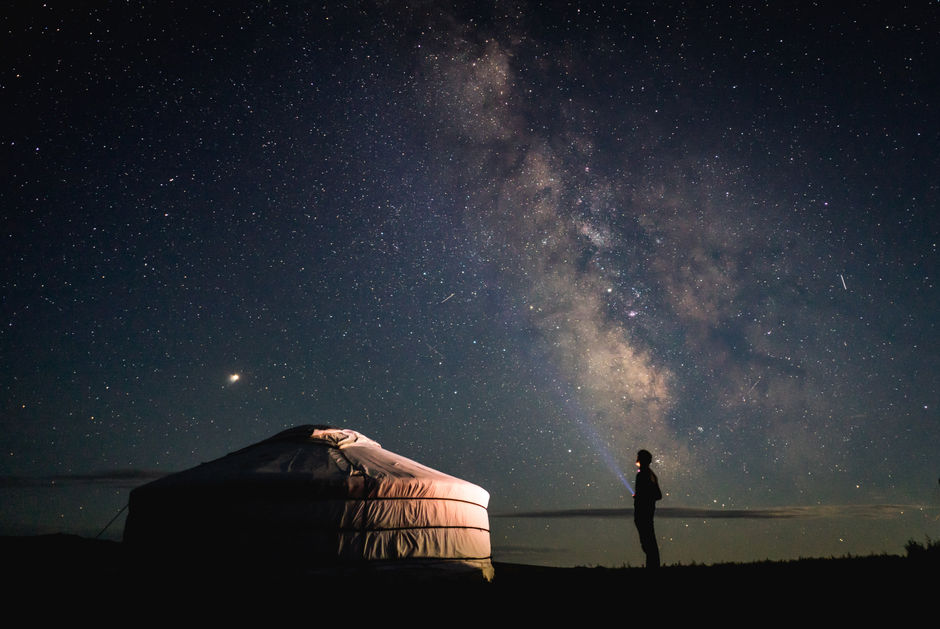 Another must-visit destination for adventurous souls is the Khovsgol Province in Mongolia. It's no secret that Mongolians were once known as the best riders in the world, and the tradition still runs through the country today. This horseback riding experience is best suited to those who are comfortable with long rides and mountainous terrain. Multi-day tours will take you on a once-in-a-lifetime journey to remote villages, steep rocky cliffs, Lake Khovsgol, valleys, and other special locations!
Tasmania, Australia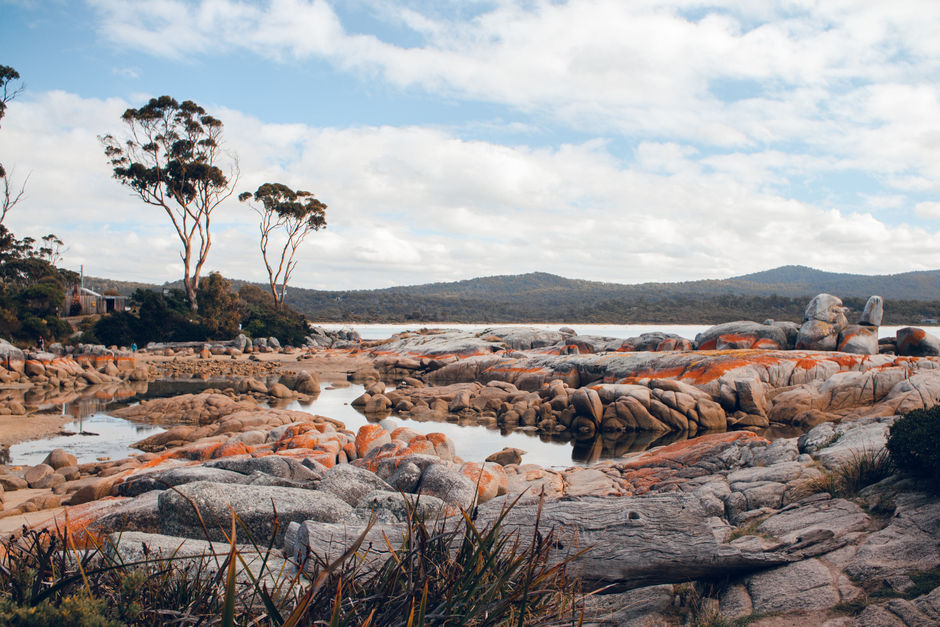 Just south of mainland Australia is the island state of Tasmania. The island is a perfect blend of adventures, breathtaking views, and unusual wildlife, such as Tasmanian devils, penguins, kangaroos, and platypuses. Nature is taken seriously in Tasmania. Over 20% of the island has been deemed a Wilderness World Heritage Area, and it is fervently protected.
If you want a true escape into nature, a horseback tour through the island will give you exactly that and so much more. You can enjoy the rich scenery and breathe in the world's cleanest air!
Wadi Rum Desert, Jordan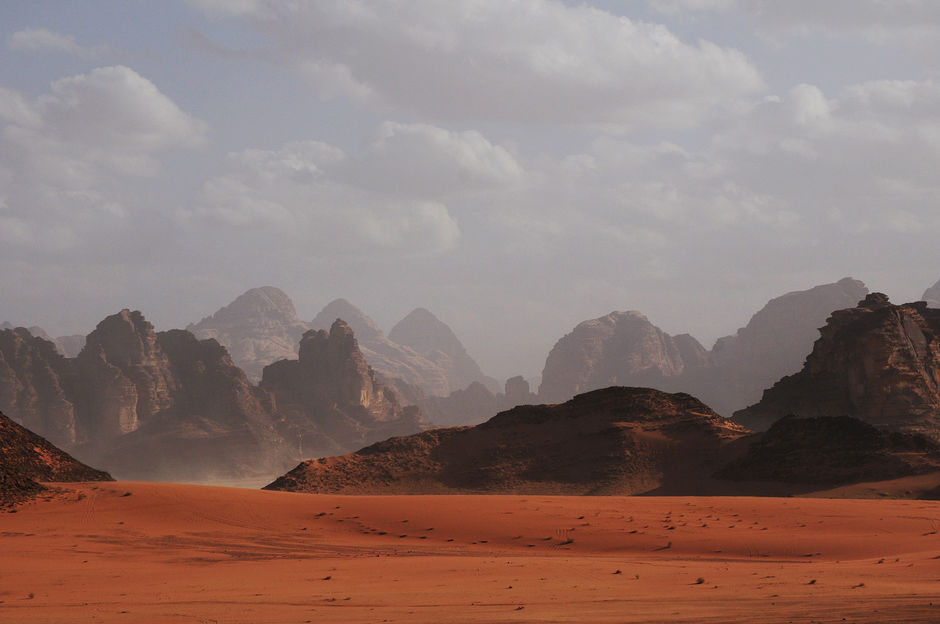 Jordan's natural beauty doesn't often get the attention it deserves, but this middle eastern country should not be overlooked! The landscape in the Wadi Rum Desert is so shocking, remarkable, and vast that you'll have to pinch yourself to believe it's real. The region stretches for over 70,000 hectares, and the entirety of it has been well protected since the late 1990s.
A riding experience in the desert will introduce you to the area's massive canyons, endless sand dunes, and the famous Umm Fruth Arch. The warm weather allows you to end each night sleeping with the stars.
Book Your Horseback Riding Holiday
Ready to book the adventure of a lifetime? Well, Horse Tours Club is here to make planning your horse-riding vacation in the world's most amazing destinations a quick and easy process. Our catalog connects you with the most reputable organizers without any additional markups. So, take a look at what we have to offer, and feel free to reach out if you have any questions!